5 Success Tips for First-Time Entrepreneurs
Embarking on your first entrepreneurial adventure? Congratulations! There is so much excitement ahead of you. Becoming a first-time business owner is a big step, and an opportunity to learn more than you've ever imagined. Your first business venture is full of twists and turns, ups and downs, and so many new experiences. It's a truly wild ride!
Entrepreneurship is a hard venture, but it's not impossible! You're in luck—we're here to help! We're here to tell you our 5 favorite success tips for first-time entrepreneurs, so that you can navigate this new opportunity with a bit more ease.
Tip #1 for First-Time Entrepreneurs: Don't Start a Business Unless You're Passionate About It
Any entrepreneurial venture is going to be a big investment. But for a first-time entrepreneur, your first business venture will become your life. There's the fundraising, the relationship building, the product development, the technical management, the customer service. It's a whole lot of work!
That's why our first tip for success in your first business venture is to make sure you're starting a business that you're passionate about. Burning and lasting passion is vital to success as an entrepreneur. You need to care about your product if it's going to be a central feature of your life, and you need to care about your product if you want to convince others to care about it. If you're wishy washy about your new venture, take a step back. Figure out what you really care about, and pursue that, instead.
Tip #2 for First-Time Entrepreneurs: Make Sure You're Offering Something Unique
The reality is that there are a whole lot of businesses out there. As of 2018, there were 30.2 million small businesses operating in the United States. That's a lot!
If you want to start a new business that's successful, you need to start one that's unique. You need to make sure that you're offering something that's tangibly different than any of your competitors. Whether you're disrupting the market with on-demand home services, like Handy did in 2012, or a cutting edge technology, like CBDfx did with their CO2 extraction method, you've got to be different. Ask yourself, what makes you stand apart?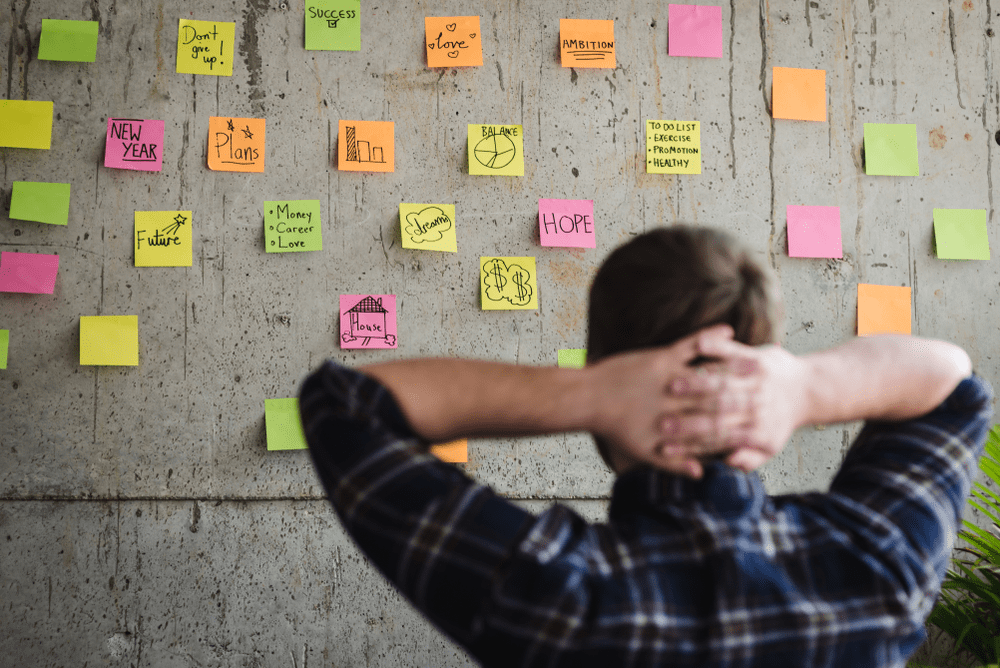 Tip #3 for First-Time Entrepreneurs: Be Sure to Dial in Your Finances
A new business venture is expensive, and lack of capital due to poor finance management is the downfall of many new businesses. It's not just important to raise funds for your business, but you must use those funds properly, too.
A steady flow of properly managed money is absolutely vital to the success of your business. Experts recommend having a year of capital on hand at the get-go to keep your business afloat. Keep meticulous records for all of your finances. Make sure to consider what is necessary and practical, so that you're not throwing money at projects that won't add to the value of your business. Furthermore, devise a plan to maintain a flow of money. How will you continue to find new investors? How will you drive profit a year from now?
Tip #4 for First-Time Entrepreneurs: Learn to Build Meaningful Relationships
Networking isn't rocket science. All it takes is a bit of confidence and a good elevator pitch. Really, anyone can do it. And networking will get you places. It can connect you with potential investors, partners, employees, and more. But if you can't turn those connections into meaningful relationships, then what value are they to you?
The key to building meaningful relationships is to be a genuine, real person. We all know the pushy salesman or the person who promises but never delivers. Both these types fail at the same thing: authenticity. If you've got a product that you're passionate about, and you present yourself authentically to other passionate people, you'll be well on your way to lasting, meaningful relationships that generate success.
Tip #5 for First-Time Entrepreneurs: Take (Smart) Risks
Becoming a first time Entrepreneur takes a lot of guts! The truth is that you can plan, plot, and strategize for decades, but at some point, you've got to move forward with actually doing the thing. That's why our best advice is to take calculated risks—and the most important risk you've got to take is to just do it! Good luck!
Read more Business Reviews on WeeklyReviewer!