WeeklyReviewer About Us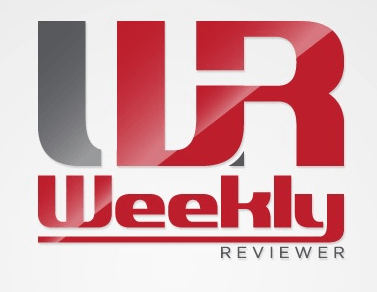 WeeklyReviewer provides latest and trending news all over the world. We recognize the layers of information glossed over on your feeds. WeeklyReviewer provides latest verified news, news reviews and product reviews that'll keep you up to date with real world trends. Our writers hold our core values in their journalism. Providing our readers with unbiased and clear information, WeeklyReviewer hopes to maintain standards of realistic content without exaggeration. Not only that, we put forward our Dive Deeper section for our esteem readers which steps deep, down the global issues, hot news, controversies, and relevant topics to reveal the insights and unveil all aspects of the stories.
We are fully aware that nowadays, our environment has an abundance of fake news & rumors, in fact, we fully comprehend our responsibility and thus, our team ensures & cross-checks all the information to verify the authenticity. That way, we do not only ensure to publish comprehensive & engaging news but sustain the honesty & integrity to the best of our abilities.
WHY WE EXIST
One of the factors in life is to be well-informed. It can be costly to pay the fee of ignorance when information that affects you should be freely available. 
WeeklyReviewer publishes news and reviews daily, growing an audience interested in worldly affairs/global issues, science, politics and focuses a fresh perspective on news and a deeper understanding and analysis of news and industry sectors.
WHY US
We are an exclusive information network that ensures you are informed about current event and happenings. This is a news platform that unveils to you a wide variety of trending news, to keep you aware of the major topics and avail you with quality information from trusted sources.
Worthy of note you are ahead in your journey of life when you are equipped with necessary and current information. We take on diligence in delivering news without sentiments.
We haven't any bias in our reporting, we do not take sides of left or right, republican or democrat, socialist or capitalist; though sometimes there are sides that need to be voiced more, we value information in its truest form. We report news in a professional manner by just staying the observer, presenting the matter honestly.
OUR FUTURE WITH THE WORLD
In our services, we are concerned about our readers and clients hence we do our best to meet your needs. Information births knowledge and knowledge is power. We know you cannot be everywhere that is why we have chosen to keep you global with quality information and events in your news today.
Our services and the information or news we supply is based off current events, studies and important breaking news this week.
WeeklyReviewer earns primarily through affiliates and ads. We recommend products and services often for our readers, and through many we will earn commissions through affiliate programs.
Clicking on links in WeeklyReviewer may or may not provide us commission through any qualifying purchases.
Subscribe to our Youtube Channel:
https://youtube.com/c/weeklyreviewer
Like us on Facebook:
Follow Our Twitter:
Follow Our Twitter: @ReviewingNews
Download our Google Play App:
Our Partners