TOP 10 BROWSERS THAT VALUE YOUR PRIVACY.
Do you ever wonder if all the data you display on your web browser is safe and how limited is the information your web browser shares or if it protects your privacy? Secure Browsers allow you to interact with web servers and internet service providers without divulging damaging information.
People usually have important things that are better kept to themselves than having web owners and ISPs in on it.
Top 10 Secure Browsers That Value Your Privacy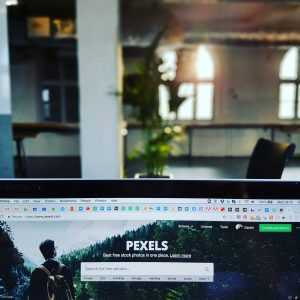 New Firefox
The newly updated Firefox is a guarantee for privacy for any user but a person needs to keep in mind to always disable telemetry and tracking manually because it's a feature that collects technical and interaction data with an addition of installing and running studies within the browser and you definitely don't want that.
The Firefox allows to use multiple browser extensions that enable privacy and security so you don't need to worry about what how many you have in mind just use them. Just like said above, it offers pop up and ad blocking and anti- finger printing protection making it one of the more secure browsers on available.
Download Firefox from their site.
Tor browser
It's popularly known for putting more focus on privacy. They also make it harder for people who love to pry into people's websites without permission using hidden relay servers. If you have a problem clicking on the notification regarding cookies, this is the best browser because it automatically gets it done for you. It also protects you from being tracked by others.
Download Tor, the Tor Browser, from their site.
Water fox
It's part of Mozilla Firefox and was designed to take full control of 64-bit Windows computer as it was still a 32-bit version making it a better version. It helps in protecting the user from being tracked.
Download Water Fox from their site.
Brave
Unlike other browsers, a user doesn't need to worry about it seeing whatever they are surfing or even browsing data in addition to customizing a user's privacy. It also gives you a peek of how many ads and trackers being rid of on a daily basis.
Brave is my broswer of choice, with a variety of security features and even tor options, making it one of the most secure browsers available.
Download Brave from their site.
Epic Browser
This browser takes it to another level in regards to privacy by removing the address bar, url tracking and also utilizing a one click enabled encrypted proxy to hide the user's IP address and browsing and also requesting other website you use not to track your surfing.
Download Epic Browser from their site.
Vivaldi
An option for the user to choose their default search engine to help privacy by setting different default search engines for when you are surfing. It can be synced between two computers but only limited to computer and not to be used on Android and IOS.
Download Vivaldi from their site.
Free net
It has a software that ensures confidentiality of the user while browsing on the internet and helps in file sharing and censorship.
Download Free Net from their site.
Safari
Focuses on online security by providing a password generator, machine learning based protection and anti- fingerprinting tools.
Download Safari from Apple's Site.
Iridium browser
With constant technological updates, it ensure the user is using only the latest. There is an automatic provision of keywords and metrics. It also supports chrome extensions with an addition of privacy.
Download the Iridium Browser from their site.
Opera mini
What makes it slightly different than other browsers is the processing capacity it uses and it also provides a free VPN for tracking. Not forgetting that it also has an ad blocker.
Download Opera Mini from their site.
Read more Technology Reviews on WeeklyReviewer!