L8Star Phone Review
When you first look at the l8Star phone – a tiny working phone, your first reaction would be to laugh and wonder if it's even usable. Small phones are quite rare these days. Today, people prefer high-end smartphones that have big screens. But there are also others looking for something they can use comfortably in one hand or something that can help them with a digital detox.
Among the many options for small phones available in the market, the L8Star phone, model BM70, is one of the few practical small 2G phones out there. Weighing just 0.635 ounces, the phone is easy to carry around as it takes the space of about a USB stick. The phone handles phone calls smoothly, and there are no signal issues despite its small size. Let us take a closer look at the top features of the l8Star phone and why you should try it.
Check out this affordable, tiny l8star phone on Amazon!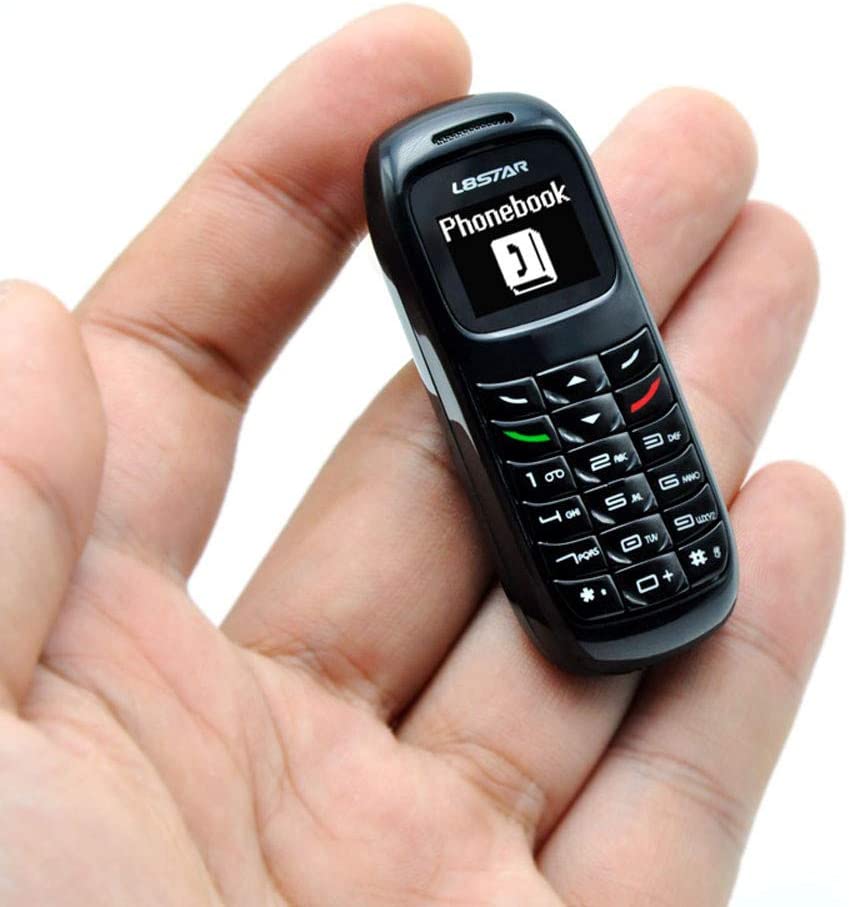 Features of l8Star Phone:
Compact Design
Mini and compact design with a fully functional keypad. It is lightweight and can easily be carried around in your pocket or attached to your key ring.
Unlocked Mini Phone
Supports a single Nano 2G SIM card and works with T-Mobile or Metro PCS. It does not work with CDMA carriers such as Sprint, At&T, Boost, or Verizon.
Bluetooth Connectivity
You can use the phone as an extension of your smartphone and receive calls resulting in less wear and tear on your premium phone.
Music Player
The handset allows you to listen to songs via Bluetooth. While there is no headphone jack, you can connect a Bluetooth earphones to it.
OLED Display
While the small OLED display is not suited to read anything on the phone, you can still store up to 500 numbers on it as a backup in case your smartphone stops working.
Lower Radiation
Compared to regular smartphones, l8Star emits 1/7th less radiation than we know causes problems. Thus, it is perfect for use around pregnant women and babies.
l8star Phone Product Information:
| | |
| --- | --- |
| Product dimensions | 2.36 x 1.18 x 0.79 inches |
| Item Weight | 0.635 ounces or 18 grams |
| Item Model Number | BM70 |
| Colors | Black |
| Batteries | 350mAh Li-ion Battery |
| OS | Android |
| Wireless Communication Technologies | Bluetooth, Cellular |
| Connectivity Technologies | Bluetooth, USB |
| Display Technology | OLED |
| Device Interface | Buttons |
| Form Factor | Slider |
| Battery Power Rating | 3600 |
| Phone Talk Time | Up to 5 Hours |
| Included Components | USB Cable |
| Manufacturer | Hipipooo |
| Launched Year | 2019 |
How Much Does l8Star Phone Cost?
L8Star BM70 Unlocked is available on Amazon for $24.89. However, you can look at other websites and find the same phone under a different name at a much lesser price.
Conclusion
If you are looking for digital detox and want to stay away from your smartphone for a few days, the l8Star phone would be perfect for you. The phone is designed to free you from the distractions of social media and email while still allowing you to be in touch with your loved ones via calls and SMS. But you may not be able to rely on this phone for everyday use completely.
Read more Mobile Phone reviews on WeeklyReviewer!