How Can Couples' Yoga Strengthen Your Love, Mind, and Body?
The real reason behind compatibility issues is increasing stress & anxiety and lack of bonding time. Couples yoga is an activity that targets both your mind & body to strengthen your love and save your relationship. Read on to know more!
Modern couples face a lot more struggles than the previous generations. While many reasons are feeding the distance between two partners, couples yoga is a solution for most partners to save their relationship. However, it does not assure reconciliation of breaking relationships. In that case, moving on and finding a compatible partner from the best free dating sites should be your lookout. Furthermore, you must know that couples' yoga is not for breaking relationships alone; you can practice it irrespective of your state and years of companionship. Even though there is no rule book laid down for lovers, if there were one, then couples yoga would be a prime rule, and here is why: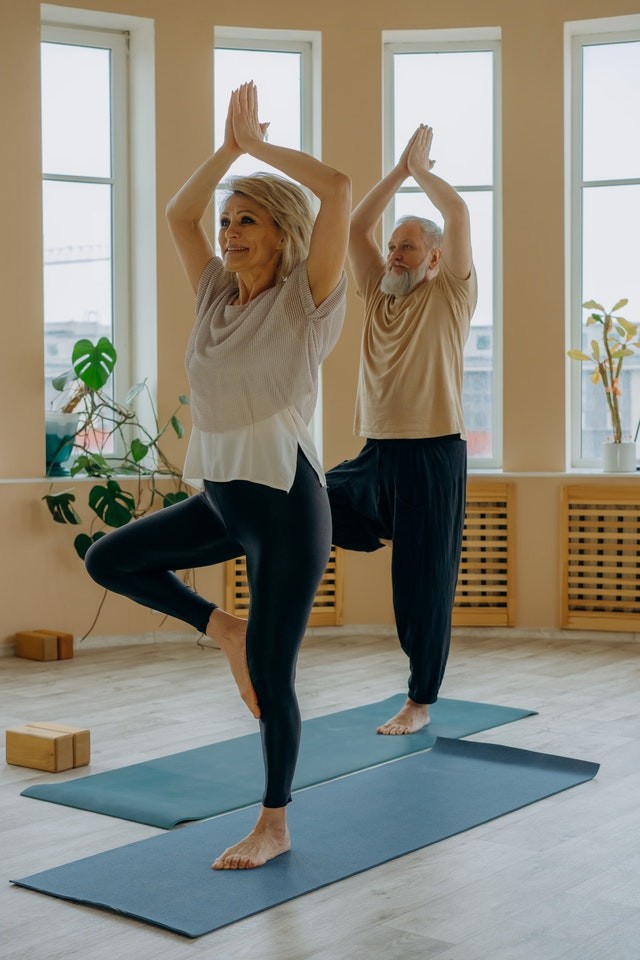 1. Couples Yoga Improves Sex
One of the best hacks for a long, healthy, and happy relationship is active sex life with the addition of some kinks to spice it. Sexual activity has proven beneficial for partners because it can solve problems, increase emotional intimacy, and strengthen your bond. In addition, when you do asanas together, it improves your flexibility and forces you to touch each other several times for support. Both factors lead to amazing foreplay, which is why you must choose couples yoga for intimacy.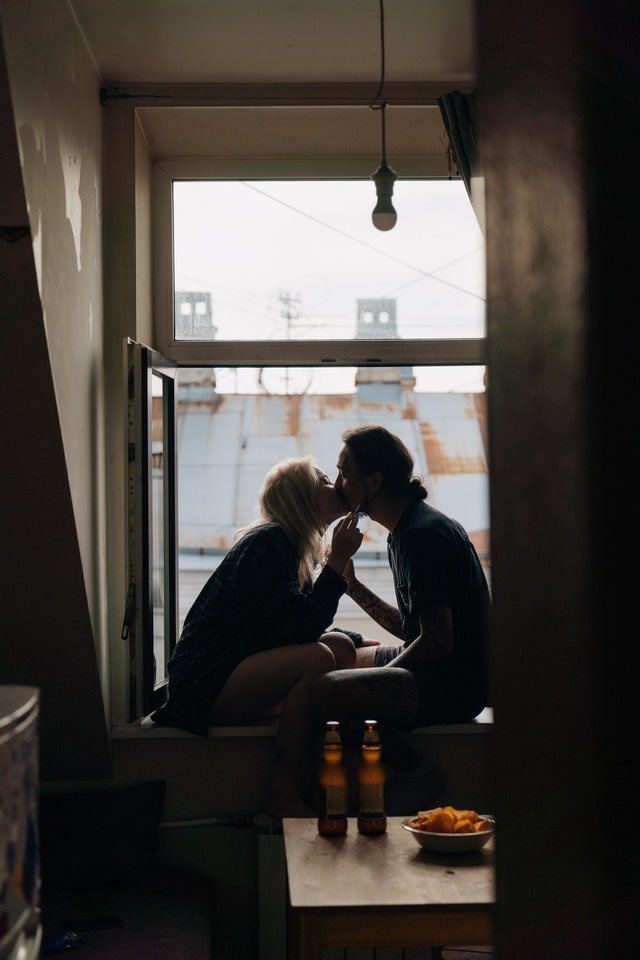 2. Couples Yoga Builds Trust
One of the first lessons you get in couples' yoga class is to trust each other. Even though the lesson is not taught verbally, the practice of asanas requiring each other's support builds the feeling automatically. While the feeling starts from dependence, the regular practice slowly enhances dependency to automatic trust, which makes a greater impact in your lives than just class.
3. Couples Yoga Boosts Team-Like Feeling
When you progress from couples' yoga for beginners to pro, you share your achievements and growth with your partner. Furthermore, doing asanas like double downward dog or double plank requires teamwork. With further practice, strengthening teamwork helps communication and understanding in day-to-day lives, which works as an asset for any partnership.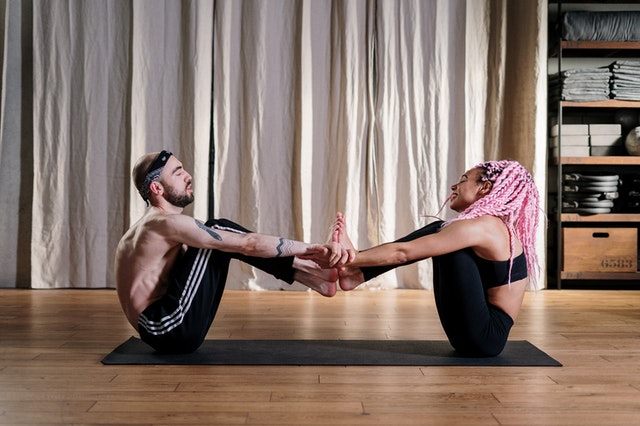 4. Couples Yoga Maintains Your Physical Fitness
Practicing easy couples' yoga poses like breathing exercises, seated twist, partner forward/backward fold or advanced like the warrior, wheel, or flying bow is beneficial for the body. Yoga is known to have overall health benefits, and the same is true for couples' yoga as well. However, improved physical fitness has bigger benefits for partners. Fit means better energy and stamina, which increases the capacity of doing more activities that you or your partner would have otherwise said no to due to tiredness.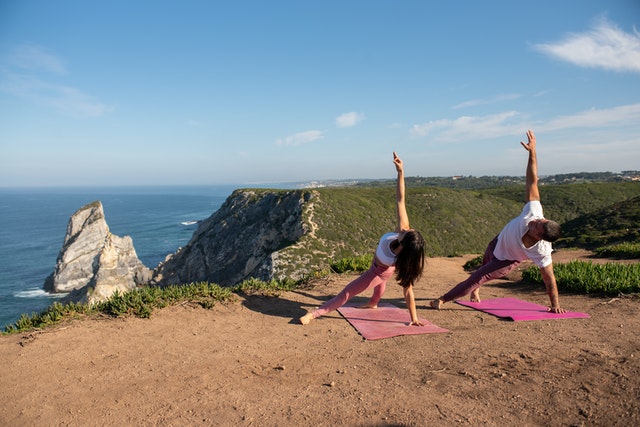 5. Couples Yoga Strengthens Mental Health
Good mental health is essential for everything. It is responsible for deciding the quality of your life. Trying couples' yoga positions together ensures exercise for both partners, which besides being great for the body, is very important for the mind. Most people complain about compatibility; however, the real issue is the lack of patience and understanding, which cannot coexist with stress and anxiety. Therefore, couples' yoga helps you and your partner get inner peace and happiness irrespective of your professions, affecting your quality of life and relationship.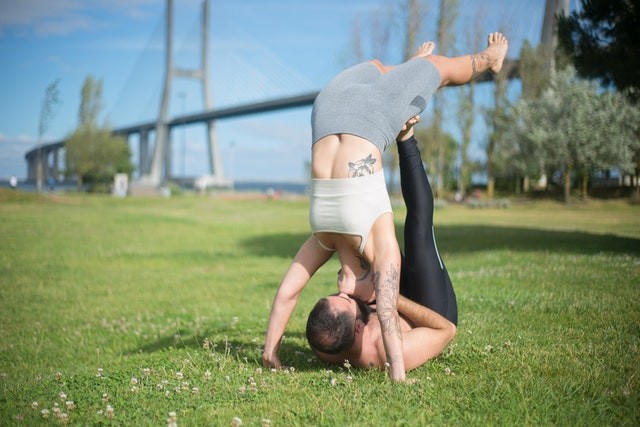 6. Couples Yoga Can Be Funny
Since it is a daily activity, after becoming a little flexible, most people jump to playing the couples yoga game where they try more advanced asanas together. The absurd requirement of twisting and turning for the positions often causes laughter. While being able to do positions triggers the achievement or the winning feeling, inability causes no harm either. Instead, the game ends up ensuring a fun time with lots of laughter between partners.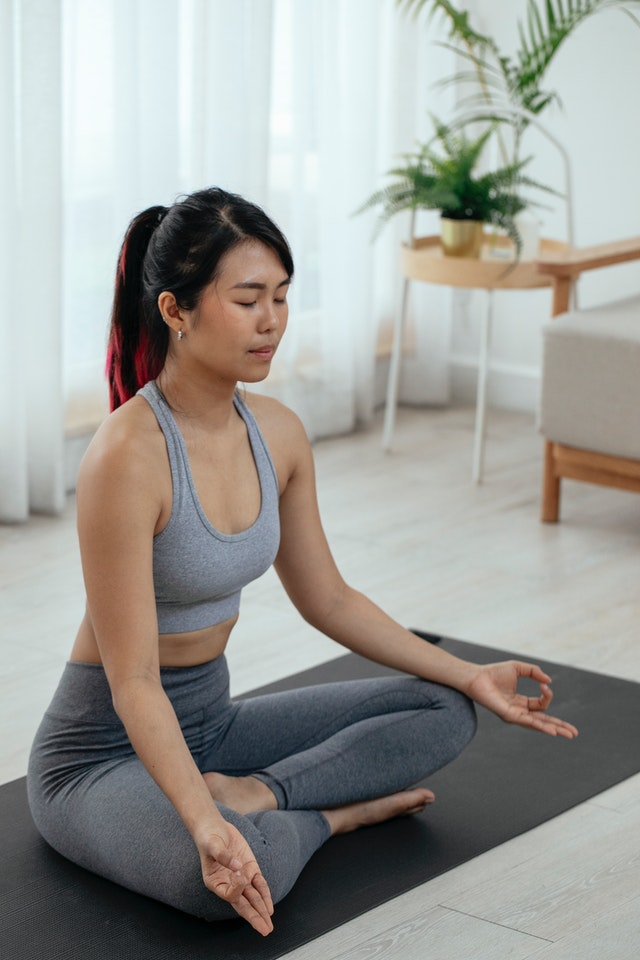 7. Couples Yoga Means Regular Bonding Time
The practice is not a once a weekend thing; it requires you to spend time with each other every day. Since most people find it difficult to make a habit initially, a couples' yoga retreat is a great way to begin. Besides enjoying a new type of vacation, it lets you test the waters. In addition, you get to experience the benefits of the practice with other couples making it easy for you to adopt yoga as a day-to-day activity.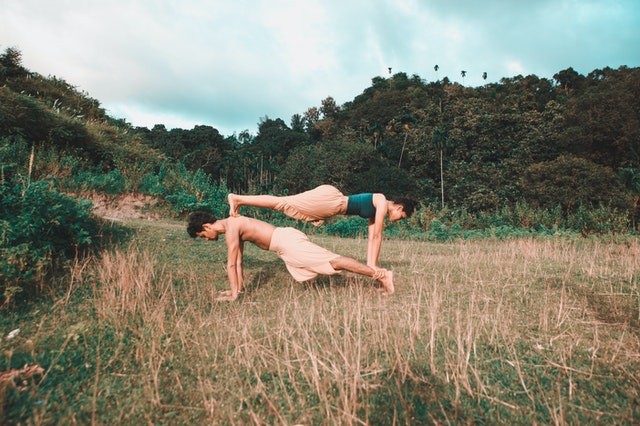 Final Thoughts On Couples Yoga
By now, you know the benefits of couples' yoga and might even consider trying it with your partner thinking it might work to strengthen the bond between you two. However, beginning the process or taking the idea to the table seems the most common problem. While the retreat can be a great idea, you may even consider subscribing to an online or offline couples' yoga class. One of the most common reasons for failing ideas is inconsistency. Give yourselves a really good reason to do it daily. It could be physical or mental health, strength, sex, or relationship; you need to stick through the process till you start seeing the effects of the practice. Otherwise, irrespective of the potential, you will never enjoy the benefits. So while you make "consistency is key" your mantra, comment below your motivation message to push yourselves for couples' yoga daily.