Simple tips to make your home Wi-Fi router safe
In this modern age, at least 3 out of every 5 homes use a Wi-Fi router in their homes to provide internet access to their family members and visitors that drop by. People rely on internet for important personal and work reasons. But how should you go about making your home Wi-Fi router safe?
Check out Netgears Wi-Fi Router with Armor Security on Amazon!
This explains why strangers tend to hack into peoples Wi-Fi password, with free internet and access to your information. That's why its also advisable to protect our Wi-Fi router because the moment this password gets accessed by outsiders it's difficult to control who accesses it and therefore every Wi-Fi holder must implement some changes to protect from intruders, snoopers and internet carpet beggars.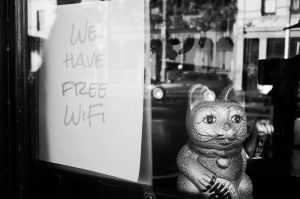 The two major security issues:
You need to control who can access your network
The signal of the footprint
This is because if anyone can pick up a signal from your router then its also possible that they can be able to capture data and reap all your passwords
Check out Netgears Wi-Fi Router with Armor Security on Amazon!
Hence these briefly simple tips below will establish the security of your Wi-Fi router safe at home;
Make a complicated router password:It should not be easy to guess by just anyone and keep changing the address frequently this will limit easy access and avoid passing over of the pass to other people
Strengthen Wi-Fi encryption:Since most of the Wi-Fi's encryption can easily be cracked down by hackers to enable them intercept, see and modify your online activity by encrypting your wireless signals
Turn off remote management:A standard router setting enables remote access therefore if it's not turned off it could enable access to anyone
Keep the router firm ware up to date: The router manufacturer should be able to update firmware on your gateway automatically
Turn off the router: When going to sleep or when going to work or when there are a lot of people in the house and the last person to leave the house can always turn it off. This not only for the security of your router by denying the hackers access while you are away but it also saves electricity, money, and  prevents firs from sparks causing appliances
Use a VPN: Virtual private networks are basically used to improve privacy on the internet. On the other hand they also offer security benefits that help protect router from intrusion. It also encrypts all of the traffic from your computer all the way to remote server that lies over the internet beyond your Wi-Fi router thus preventing intermediaries connecting to fake connections and unable stream your data
Turn off your network when going away for long periods of time: Turning off your router will make it hard for hackers to tap your network and helps reduce security risks and that's why it's advisable to turn off Wi-Fi networks while going away for long holidays.
Keep your devices healthy: Some of the devices that are connected to the Wi-Fi network could provide avenues for hackers to get on the router this because some of these devices are portable such as laptops, tablets and smartphones and easily access the internet in public places and hence there are high possibilities for virus and intrusion.
Read more Technology Reviews on WeeklyReviewer!