6 Proven Ideas for Online Business That Can Make You Rich
Online businesses can be easier and pay higher than a typical 9-5 job if done correctly. Seriously. One of the greatest realities of technology is that people can take their talent and passion online and create platforms for themselves and others to earn a living. This article covers 6 proven ideas for online business that can actually make you rich!
Most people struggle with the idea of online businesses. One of the greatest setbacks to online business is the lack of transparency online. How much you make from online businesses to how to setup a business successfully, your average user runs into obstacles at every turn.
But that shouldn't stop you from entertaining these ideas for online business! If you feel like these fit with your lifestyle, pick it up as a hobby or a passion! Many great online businesses start out by taking things slowly, and growing as you learn and enjoy doing what you want to do from the comfort of your home.
We compiled the 6 most valued and proven ways to earn money online and ideas for online business that work.
Making money online requires skill and marketability with the growing market of competition and talent. Making money online is just a game of marketing and communication. If you've got an excellent marketing strategy and excellent communication skills, you'll succeed in the online market. Although you need to showcase your skills, 80% of your sales will be dependent on your communication with the clients or buyers.
Beware of Scammers Online or Scamming in the Online Business Industry
Before we get into literally the best ideas for online businesses, we should mention online scammers for two reasons. First, what are scammers?
Well, scammers simply offer fraudulent services and charge money before stealing your money and information. Now there are 2 major reasons why you should be knowledgeable about scammers and how they work.
The first is you absolutely don't want to come off as a scammer, or be mistaken as one. The last thing a business or individual earning a living needs is to be labelled a thief or scammer online. You need your business and scared customers are bad business.
The second is you don't want to be scammed yourself! Most online businesses require cooperation or partnerships with other online businesses that truly help each other. These may be hiring freelancers or workers, to directly contracting a trade or partnership with a company like an affiliate or sale. These are prime hunting grounds for scammers looking to take advantage of fresh business owners who have no clue how to maneuver markets such as freelancing/services. (You may even find tons of r/choosingbeggars who want free stuff but that's another story)
Most business owners don't know how to face scammers, nor identify them. In fact, it may even be impossible up until a sale for some vendors. Take things slowly and be careful when someone offers you instant success for a 1 time payment of a few hundred or thousand dollars.
Best Legit Ways to Make Money Online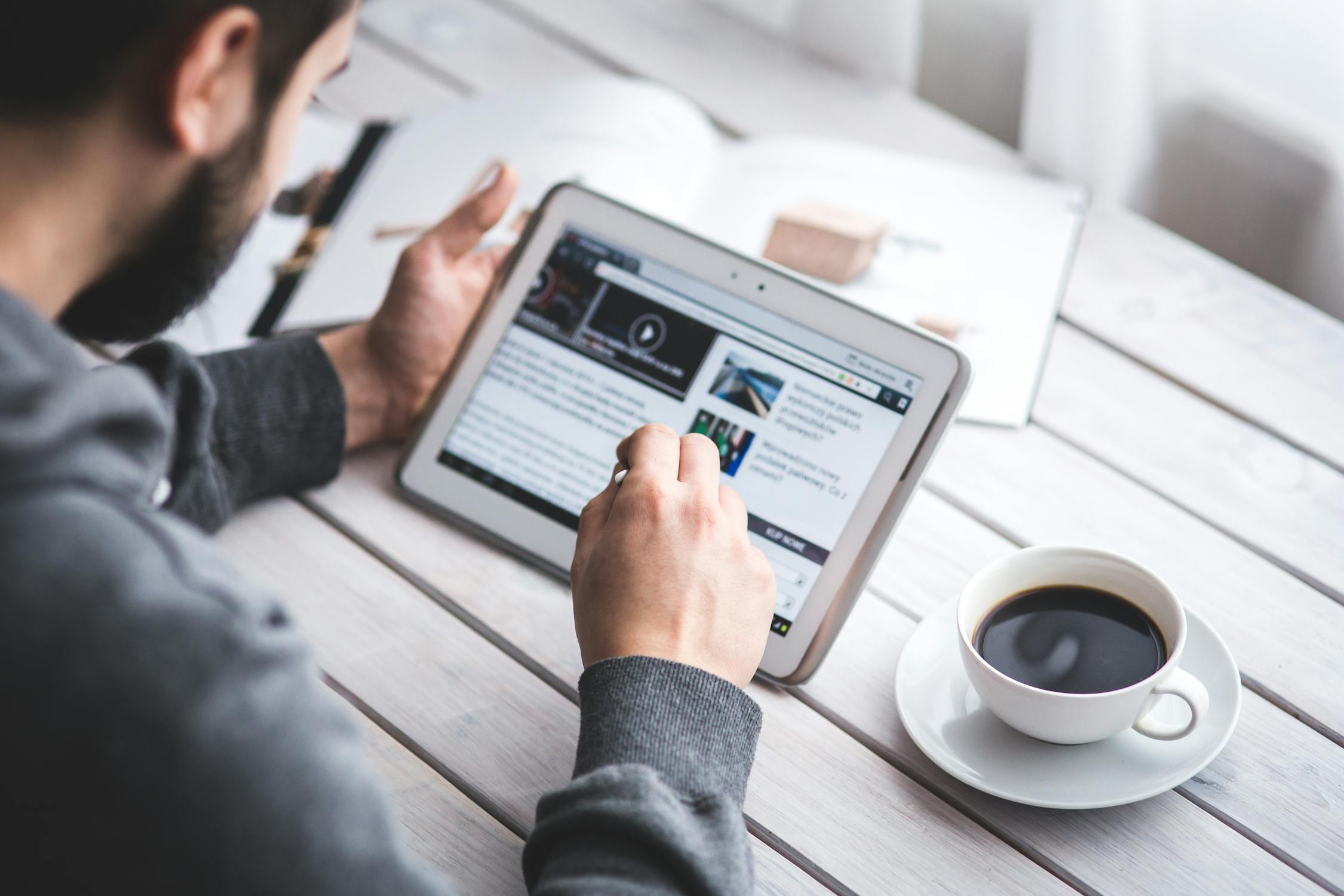 If you're looking for some proven business ideas, look no further. These are time and battle tested businesses and solo jobs that don't require sign up fees, registration fees, security fees  etc. (These are common scam tactics as well, so be careful when you see these)
The methods written below are 100% legit and better than a 9-5 job. Our site (yup, this very page uses affiliates) utilizes every one of these methods and in fact requires every single one to function! Millions of people, including me, are earning from these methods, then why shouldn't you? Even if you have almost no spare time, taking something like a hobby and turning it into an online business could take as little as a few hours a week!
So check out these 6 ideas for online business and see if any of them fit your time, expertise and ambition and give them a shot today!
Freelancing
Freelancing is one of the best ways to earn money online. Suppose you've acquired some skills, through a hobby or work, which can be outsourced like Photoshop Editing, Digital Marketing, Writing, SEO, Music & Production, Programming, etc.
You can head towards freelancing websites like Fiverr, Upwork, PeoplePerHour, Freelancer, and other well-known sites to convert your skills into money. These are open and free platforms for freelancers lookin to offer their services and terms for buyers looking for work. It's a perfect match right?
When it comes to Freelancing, it's always good to know your market. You may even setup your own business out of it, through a custom or WordPress website. I highly recommend Hostgator for building and hosting your website!
Try the World's No.1 Marketing Tool Free!
My recommendation is Fiverr and Upwork. Due to competition and high traffic, you're looking at high skill to high payout. PeoplePerHour and Freelancer are also the best alternatives to Fiverr and Upwork.
You can even make your freelancing career as a full-time job. It's far better than the 9-5 job because you are your own boss. One of the best online business ideas for beginners is freelancing simply because you can take your skills, hobbies and passions and turn that into a workable earning living.
Sell Online Courses
Technology has altered our education system in many ways. Technology has shifted our education towards more comfort and convenience. Most students now prefer online classes instead of campus-based learning.
Selling online courses on the internet can be a great source of side or main income for a teacher or a professor. It's far better than teaching in small academies, as your course itself may go viral. To put it another way, you don't need to follow red tape rules on campus and you may not need to go in front of a class every day from 9-5.
If you have an internet and laptop or PC source, you can start selling your online courses today. Whether you are a teacher/professor or simply a skilled veteran in an industry lookin to pass on your skills, there are platforms to help you get started right now. Udemy is one of the best platforms where you can sell online courses globally.
The best thing about this platform is that it gives you the freedom to choose what you want. If your courses are getting popular, then you can earn more than campus teaching. Moreover, it allows teachers to visually or graphically teach their students online, making it easier for students to learn.
You can also use E-Learning CMS platforms like Moodle or WordPress (through E-Learning plugins) and create your own niche website to teach or sell a course through video, articles, downloadable ebooks or to market your courses on Udemy or teaching books on Amazon! I highly recommend Hostgator for building and hosting your CMS platforms.
Try the World's No.1 Marketing Tool Free!
Affiliate Marketing
Affiliate marketing is maybe the best online business idea if you want to make money both passively and actively. Affiliate marketing is a method of earning a commission by selling the products of other people or companies. You choose the product and promote it to your audience. Affiliate marketing is usually a link, advertisement or partnership agreement. When someone buys something from a specific link you provide, the company pays you a commission. It is based on the distribution of revenue.
Of course, affiliate marketing involves building an audience that purchase products your recommend. Whether this is building an email list, Online Store, Niche Website or Blog, social media influencer or whatever have you, your end goal is to convert buyers!
Semrush gives you insider information on keywords, keyword research and your competitors. Understanding how to rank your content online is the key to Affiliate marketing. Try it out completely free!
On the flip side, starting an online business and offering an affiliate program can be a great marketing strategy for many businesses! If you have any product or service and want more sales, you can reach out to different people with a vast fan base or audience like YouTuber, Blogger, and Influencer through affiliate marketing. These promoters will spread your product to their fans and audience, increasing the company's sales. The more your audience buys from your given links, the more revenue you will earn. Amazon affiliate program is my recommended affiliate platform.
App Development | App Publishing / Game Development / Software Development
If you are a game developer, software developer or app developer of any sort, you have good outlook in the online business industry. Many go right into freelancing, or starting their own business with huge outlook. Developing custom software, games and apps for clients let's you go to astronomical prices should you have the ability to provide. You can also make them and publish them on App stores and have it open to the public!
One thing to note is you need to pay registration fees to open your developer account on places like Google Play and Apple when it comes to publishing your app or software. This is mainly to encourage working with them to provide a better experience on the platform. You don't even have to have a paid app or software, it can be totally free and you could show ads to users in your application.
Making video games and custom software might be challenging, but there are tons of productive apps and software that can be easier if you can provide an edge over your competition (or if you have no competition!).
The Play Store will show your app in search results, and once users download and start using the app, they'll see ads that you can monetize (you may want to look into SEO and App Store Optimization or ASO as well).
You can turn your app into a paid application, so users have to pay to download your app, but it's recommended to make your app free and show ads, or you can offer some premium services in the app like in-app purchases (trust me it's the industry standard now). According to Investopedia, users have spent more than $120 billion on "in-app purchases" in 2019. App development itself is one of the highest paying online business ideas for beginners in the service industry.
Blogging
If you're passionate about just about anything, you can start blogging. Blogging is taking your writing and experience and having people find, read and follow you because you help them when no one else can.
Blogging relies heavily on keywords, keyword research and SEO. This is mainly because you earn through affiliates, ads or partnerships like sponsored posts and promotion. Because you want the most targeted audience with the highest conversion rate (or engagement) you rely on SEO (Search Engine Optimization) to have your writing (your keywords) bring in people based on their searches. This is key to conversion and your lifeline for blogging.
Whether you're out travelling the world, or talking about your favorite cactus, blogging allows you to earn from your passion simply by writing. Platforms like Medium are great ways to put content out online, reach massive audiences instantly and even earn from their platform itself! You can also create your own custom or WordPress website that thoroughly embodies your blogging passion! This is great if you have any website experience (or don't!) or simply want your own space you can grow that you have way more control over.
I highly recommend Hostgator for building and hosting your WordPress or other CMS platforms.
YouTube
There's a reason why I've kept YouTube for the end. This is because most of the time, the people who start a YouTube channel, their intention isn't to earn money online. While for many it is, you've got to consider it's prime audience and demographic when you decide to use it to make money. They are mainly millennial and gen z, who mainly watch millennial and gen z content creators.
That being said, there are many ways you can take your business to YouTube, or simply be a entertainment or content creator channel that earns too! You need to find your audience, like most platforms, and grow with it. One of the hardest aspects of YouTube however, is you need talent. Pure and simple.
Video making, video editing, audio editing, recording, video creation in general; there isn't a 1 stop shop for YouTube but if you put the time in to learn, it is definitely worth it. In fact, YouTube doesn't let you monetize your channel (through Google Ads) until you reach 1,000 subscribers and 4,000 watch hours.
Let us know if you've had any success with these by tweeting us @ReviewingNews!
Read more Business Reviews on WeeklyReviewer!