Use of Remdesivir for Patients with Severe Covid-19
Health authorities have worked to establish programs to make the experimental drug COVID-19, remdesivir, available to patients. These programs allow certain hospitals or physicians to request the use of remdesivir for several critically ill patients who cannot participate in ongoing clinical trials.
We know the urgency of treating these patients, and these complementary access programs are one of the ways to accelerate the provision of treatment. Hospitals already have access to these programs in the United States and more will be available soon. The same is true in Europe, where the European Medicines Agency yesterday announced its recommendations for the implementation by the Member States of complementary access programs to remdesivir.
In addition to these programs, Gilead continues to provide remdesivir for children and pregnant women, based on individual compassionate use requests. In total, since the start of the pandemic, more than 1,700 patients have already been treated worldwide thanks to these individual and compassionate uses.
Study on the Use of Remdesivir for Patients with Severe Covid-19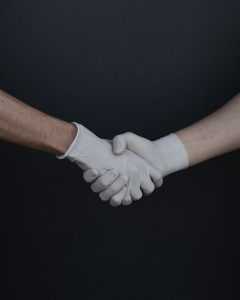 Remdesivir remains an investigational drug that has not been approved by authorities anywhere in the world. The safety and efficacy of the treatment are not yet known, and although we know the urgency, our responsibility and our ethics compel us to determine if this medicine is effective and safe. That is why many clinical trials are underway with remdesivir, for thousands of COVID/-19 patients worldwide.
This new test on a candidate drug, remdesivir, initially developed against the Ebola virus, and used here in patients with severe forms of COVID-19, leads to quite positive results: a clinical improvement is observed in 36 or 68% of the 53 patients. However, this preliminary analysis presented in The New England Journal of Medicine (NEJM) will still have to be completed and then validated by larger, placebo-controlled clinical trials.
This is the first multi-site clinical trial (United States, Europe, Canada and Japan) conducted with remdesivir in humans, in compassionate use, precisely in hospitalized patients with a severe form of COVID-19.
These patients with confirmed SARS-CoV-2 infection received treatment for 10 days of remdesivir (200 mg intravenously on day 1, followed by 100 mg per day for the next 9 days of treatment). The researchers report a preliminary analysis of the first data from the trial of patients treated from January 25 to March 7, 2020 and for which clinical data was available at least 1 day after treatment.
Of the 53 patients whose data were analyzed, initially 30 patients (57%) received mechanical ventilation and 4 (8%) received extracorporeal membrane oxygenation (ECMO).
During the median follow-up of 18 days, in 36 patients (68%) mechanical respiratory support or oxygen could be reduced; 17 of 30 patients (57%) who received mechanical ventilation were extubated; 25 patients (47%) were discharged from the hospital; 7 patients died (13%): mortality is 18% in patients receiving invasive ventilation. Of this small cohort of patients hospitalized for a severe form of COVID-19, treated with remdesivir for compassionate use, clinical improvement was observed in 36, or 68% of the 53 patients.
This small trial still needs to be confirmed by larger, randomized, placebo-controlled clinical trials. However, this small study reinforces the promise of the drug, especially for severe cases of the disease.
Read more Science News on WeeklyReviewer!