Top 5 scientific discoveries in 2019 – Humans and Animals: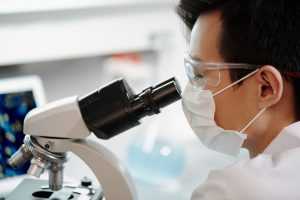 Following are the top 5 conducted studies and scientific discoveries in 2019. The researchers and findings are made at the Smithsonian National Museum of Natural history, which covered many aspects of animals and humans. In this article, you will get to know the most famous discoveries of 2019.
1)     Transformation of planet years ago:
Don't think for a second humans have been transforming the planet only recently. We got the research about it in 2019 that the process of transformation of planet started 3,000 years ago. Many ancient people such as pastoralist and farmers etc. had played their part in doing so.
2)     Recognition of electric eels:
Scientists are working to find out new species on the earth. Recently, a shocking discovery in 2019 has made which came out with the help of fishes and electric eels in the Amazon. Scientists found that one of the eels named Electrophorus voltaic has 860 volts of electricity to discharge. So, we found the potent bioelectric generator one year ago. The discovery also left curiosity for the scientists that there are so many other unique species that should be examined.
3)     Recognition of Berardius minimus:
In a recent study about the species of beaked whales, scientist discovered that there is a new specie found in them, named Berardius minimus. The new specie is different from the already known ones named Berardius bardic. The new ones are black, with shorted beak and smaller in size as compared to the previously known ones.
4)     Migration of human thousands of years ago:
As we know that DNA is the only source which can tell us how people are related to one another. It is the way which has kept all of us together. In recent research, scientist worked on the ancient DNA to find out that the modern South Asian are linked to the early hunters of Iran. They found that the Eurasian Steppe population aren't only living in Europe but across the South and Central Asia also. They communicated with Indo-European languages which revealed that human migrated to these countries 4,000 years ago and the language spread like this.
5)     Malarial mosquitoes with the help of wind cover long distances:
Malarial mosquitoes with the help of wind cover long distances. They know how to prevent themselves from the harsh condition of deserts.  A research was conducted recently, where thousands of mosquitoes caught by hoisting sticky panels which were 290 meters into the air on helium balloons. The scientists examined that malarial mosquitoes could covered long distances in Kilometres with the help of winds. The research could be useful in the future attack of mosquito-borne diseases according to those scientists.
We're looking forward to 2020 and how studies research will unfold this year compared to scientific discoveries in 2019.
Read more Science News on WeeklyReviewer!