Microplastics – An invisible threat to the oceans:
Plastic pollution is one of the most harmful factors to our marine ecosystem. Because of their size, microplastics or microplastic particles can quickly enter and disrupt the marine ecosystem. Ecowatch reports that Legos can remain in our oceans for 1,300 years. It physically damages the bodies of marine organisms, directly and indirectly eating these microplastics. The microplastics have levels on the sea surface, beaches etc. from the survey; we found that the north and northeast oriented beaches are covered with 244 gr/m2 in the tidal line.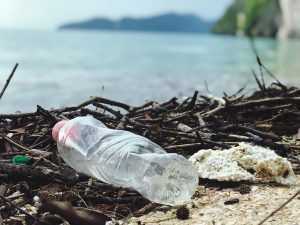 If we consider the sea surface, we found the maximum abundance at Las Canteras Beach. The gastrointestinal content of fish also has the fibres. Four of other beaches have different levels of microplastics. So, these are an invisible threat to the many different areas as mentioned above.
Many scientists found this pollution to be dangerous for the oceans as its getting increased.
From the high level, we mean that the microplastics have different sizes, some are naked, and some can't be seen with naked eyes. It has spread to the Arctic and Antarctic ocean, and it's challenging and may be impossible to remove all the pollution from the sea. So basically, the microplastic is an invisible threat to the beaches.
It damages the plants and influences the animals. Many precautions are made to stop the microplastic pollution, which includes the ban on the disposable plastic bottle which are thrown everywhere.
From a report by Lavender and Thompson in Journal science, we have:
"Microplastic is likely the most numerically quantitative items of plastic detritus in the ocean today, and the numbers will inevitably increase, in part because large, single plastic items ultimately degrade into millions of microplastic pieces."
From the above report, the matter is out of control because the plastic materials are converting into the microplastic pieces which aren't good for the oceans. The pollution is ingested by the fish and other sea animals which directly affect the human being when they eat them.
From another report, it says:
"Given concerns over microplastics, the urge may be to 'clean up the dirt', but fundamental elimination of microplastic detritus from the environment is not attainable. Indentation and removal of some of the significant inputs of plastic water is more promising, as is reduced consumption and the recognition of plastic waters as a source,"
The concern is to remove all the mess from the water, but it's not that easy to remove all the microplastic from the environment.
The only way to stop the pollution from getting increased is to not use disposable plastics, especially near the seas, oceans and tides.
If you read about the survey of how many pieces of litter per year is abundant, it is 2,309 pieces for 1 km of coastline. The study is taken from 10 years of record.
Read more Science News on WeeklyReviewer!