Joe Biden – The 46th President of the United States
Joe Biden Election Victory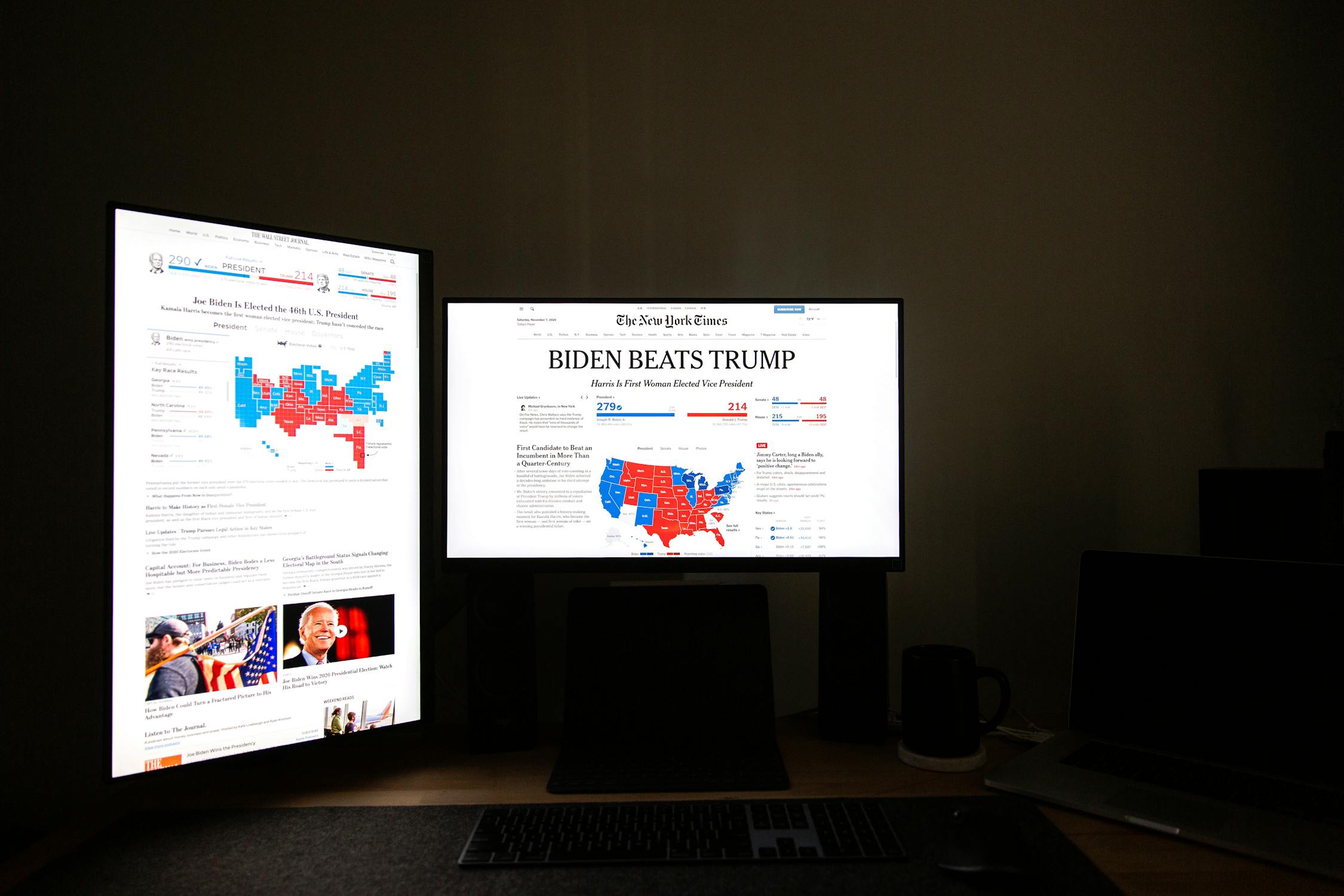 Joseph Robinette Biden Jr. and Kamala Harris are now the president-elect and vice president-elect of the United States of America respectively. After his win, Joseph Biden said that it was a time of unity and healing, and he was going to lead the country to overcome many crises. Biden has promised to help the country to deal with the ravaging economic effects caused by the Covid-19 health crisis.
His success amounts to the rejection of Donald Trump by millions of voters in the US who were tired of this chaotic and divisive administration. The Joe-Kamala alliance enjoyed success from people of different genders, colors, ages, and this brought a major blow to the Republicans. This election loss is also a huge egg on the face for Donald Trump since he is the first president of the US since World War II to lose re-election.
Regardless, it's a history-making for Senator Kamala Harris, Biden's running mate, who will be the first woman in the history of the US to become a vice president. Senator Kamala Harris has praised Biden for being a "healer, uniter, tested and steady hand" and also added that though she might be the first woman to become be in that office, she won't be the last. Harris adds that she is a source of hope for every small girl watching her in the country.
Harris is the daughter of Indian and Jamaican immigrants, and she will be the highest-ranking lady now in the country's politics. After the announcements, Biden's supporters celebrated in various cities across the US. On the other hand, Trump's supporters were demonstrating what they called a "rigged election" raising points with what they call shambolic exercises in many states. Trump and his campaign team have promised to contest the results in court and the president has questioned the integrity of the election results that shows his rival Joe Biden leading.
As of November 8, Joe Biden was leading with 75.3 million votes, with Trump trailing closely at 71 million votes. Biden's votes make up 50.5 percent, Trump's makes 47.7 percent, and these are the highest votes ever in the history of the USA.
Trump Misdoings that Affected the Election
While Biden's supporters were celebrating their victory across the country, Trumps supporters were noticeably absent. In Washington DC, where Biden garnered over 93% of the total cast vote, you could not identify Trump supporters, but they were protesting in other parts of the country for their "stolen second term."
Trump's time in office is characterized by poor handling of the Covid-19 pandemic that resulted in the death of hundreds of thousands of citizens. Biden's campaigned promised to deal with the Covid-19 Pandemic by expanding the country's testing capacity, planning faster vaccine development, and more. They also promise better coordination between the state and federal government and give loans to businesses to help them stay afloat in these harsh times.
Also, harsh immigration policies made it harder for many citizens of Muslim-majority countries to enter the US. He also led the withdrawal from many international agreements, which severed ties with many countries.
Trump also lost a signing following by opposing the Green deal, which would help the US to deal with the increasing concerns of climate change. Trump said that it cost   country over $100 trillion, making it a ninth world country. He also added that it would kill cows, cars, and airplanes; instead, Trump allowed the oil and coal lobbyists to be in charge of the country's environment leading to more pollution and environmental degradation.
According to a National Exit Poll in 2016, 48% of US individuals believed that Trump would make a good manager as compared to Clinton's 46% approval. The US is a tax-dependent country, and the individuals and companies pay hundreds of dollars of tax every year to the country.
Therefore, when news reports indicated that Trump had not paid millions of taxes for the last 15 years due to massive financial losses in his businesses, and considering his business mogul image had helped him get more votes in 2016. His revelations have made many people lose hope of him being a good businessman. They saw Trump as an individual with political outsider status, and this notion also made many think that he would turn the economy for the better.
Congratulatory Messages
While Trump has not acknowledged Biden's win, congratulatory messages have begun pouring in from UK Prime Minister Boris Johnson, Germany chancellor Angela Markell, Indian Prime Minister Narendra Modi, and others. Iranian President Hassan Rouhani has also congratulated Biden and advised him to use his tenure to correct the mistakes by Donald Trump.
Read more Political News on WeeklyReviewer!