Vericiguat In Patients With Heart Failure And Reduced Ejection Fraction
Patients with worsening heart failure and reduced ejection fraction who received the drug vericiguat had a significantly lower rate of cardiovascular death or hospitalization for heart failure than those who received placebo, in the research base presented during the annual scientific session of the American College of Cardiology with the World Congress of Cardiology (ACC.20 / WCC).
About 6.5 million American adults suffer from heart failure, a debilitating condition in which the heart becomes too weak to pump enough blood to the body's organs and tissues.
Ejection fraction is a measure of the proportion of blood that is pumped from the left ventricle with each heartbeat; a lower ejection fraction indicates a weaker heart. Although treatments are available to control symptoms of heart failure, patients with reduced ejection fraction and worsening of the condition, often marked by repeated hospital visits or the need for intravenous diuretics, have limited options to stop disease progression.
Use And Study Of Vericiguat In Patients With Heart Failure And Reduced Ejection Fraction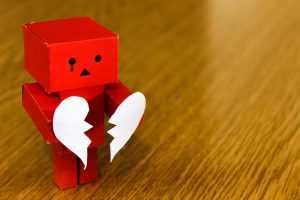 Vericiguat is a new drug, known as the guanylate cyclase stimulator, which is designed to improve the cyclic production of guanosine monophosphate, which is an essential route for normal cardiac and vascular function, but is not currently targeted by existing drugs for heart failure.
Although the drug was tested in smaller groups of patients in phase II trials, the VICTORIA phase III trial (Global study of Vericiguat in subjects with heart failure and reduced ejection fraction) represents the first time that vericiguat has been evaluated in a large group of patients with worsening heart failure receiving optimal quality treatments for their condition.
With a median follow-up of 10.8 months, the data showed that patients randomized to receive vericiguat had a rate of cardiovascular death or hospitalization for heart failure, the primary composite study endpoint: 10% lower than those taking a placebo.
The difference in favor of vericiguat appeared after approximately three months of treatment and persisted throughout the study. A secondary analysis found that people taking vericiguat had a significant reduction in hospitalizations for heart failure and a possible reduction in cardiovascular death that was not statistically significant.
VICTORIA researchers recruited 5,050 patients treated at 600 medical centers in 42 countries. Participants suffered heart failure with an average ejection fraction of 30% and markedly high levels of natriuretic peptides, factors indicating that they had a high risk of hospitalization or death.
Furthermore, all patients had been hospitalized in the past six months or required intravenous diuretics within three months, indicating an aggravation of the disease. Half of the patients were assigned to take 10 milligrams of vericiguat once a day and half were assigned to take a placebo.
All patients received standard therapy for heart failure throughout the study, including angiotensin-converting enzyme inhibitors, angiotensin receptor blockers, or receptor blockers. angiotensin-neprilysin, associated with beta-blockers and mineralocorticoid antagonists. About a third of the patients had an implantable cardioverter defibrillator, a biventricular pacemaker, or both.
Read more Science News on WeeklyReviewer.