Top 8 Best Home Workout Apps
Going to the gym can be stressful. Annoying people, sweaty benches, wait times on machines; you name it. While working out is essential, not all workouts require heavy equipment and temperature controlled air conditioning. We've compiled a list of the Top 8 Best Home Workout Apps for your fitness regimen. A good home workout app can elevate your fitness routine and help you track your efforts seamlessly.
Here are the Top 8 Best Home Workout Apps we've found: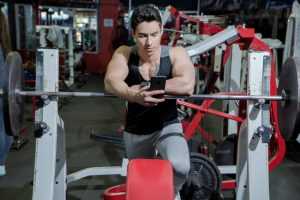 Nike Training Club:
This app provides a library of more than 185 free workouts, and it has been branded as an ultimate personal trainer. It features all workout guidelines from Nike master trainers providing regular recommendations.



Daily Workouts Fitness Trainer:
For all those who don't really like being in the gym, this is the best app for you. It provides over 100 and more simple exercises. Its available for free purchase on IOS and Android whereas for beginners that have a growing interest for yoga an app called yoga for beginners is considered as a beginner friendly app for learning basic poses and stretch with quick and simple yoga workouts



Daily yoga:
For all yoga enthusiasts and all those that love to mediate while at home this app provides an impressive volume of content of over 50 and more class plans and workouts, 500 poses and 200 and more classes with HD video ranging from 5 minute quickies to 70 minute for longer sessions available on IOS and Android for free purchases.



Glo Yoga and Meditation:
For those who wish to opt for healthy and peaceful meditation this is the right app for you as it offers stress reducing breath work and guided meditation to yoga flow, cardio fusion workouts and much more since its lead by globally renowned teachers.



AllTrails:
While for those who are looking for outdoor workout inspiration, this provides over 100,000 hiking, mountain biking and trail running videos.



Peloton:
This is a bike trainer but fancy at home. It provides thousands of classes by different instructors, you can also be able to work towards a specific fitness goal with the help of guidance from 4-18 week programs, available on IOS and Android for free 30 days trial



30 day squat challenge:
This is available only on IOS for free and users stand a chance to tackle a certain number of squat variations every day, it also provides 13 total squat variations incorporated into six different workouts.



Shine: calm anxiety and stress:
Our minds deserve to be treated with care just as the rest of our body. It does not need to be overworked or stressed and this app helps to serve that purpose by providing access to sleep inducing bedtime stories, soothing music, gratitude exercises with over 500 guided meditations. Available on IOS and Android with 7 day free trial and monthly membership costs
Read more Sports and Fitness Reviews on WeeklyReviewer!