The Realistic Future of Flying Cars
We definitely have enough cars and traffic, right? Well picture the realistic future of flying cars, and air travel. Technology is proving to give more than we asked for and should we be complaining? Remember the flying car in Harry Potter and the Chamber of Secrets? Well maybe not the same, but you get the idea.
Are flying cars a reality?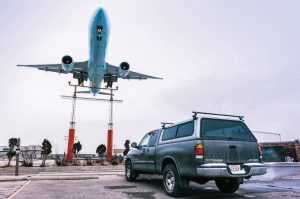 Flying taxis could be the future public transport because expectations are valid but the most essential part is having the public on the same page. Not everyone is going to be accepting of the idea. Uber decided to go through with the idea of flying cars for 2023 in Dallas so we should anticipate for such cars being a reality. Flying taxis could really help in case someone is desperate need to reach a certain place on time and to avoid traffic. They are quicker and get around without having to worry about buildings in space.
Jarrett Walker, a consultant in public transport planning and policy, told Al Jazeera about his concerns of flying cars. He claims that private air taxi services could create more problems than they solve, he further said they will introduce a new level of noise to the city ,anywhere near where take off and land, which is really understandable because looking at airplanes and the space they need so to have taxis that could also want to occupy more space. In his opinion, could these taxis cause more harm than what technology or movies try to show us?
These taxi cabs becoming a normal view will only be possible if the public is accepting towards their effects on society, and their use. The cost, security and congestion in the sky could could all be things that will make the public hesitant.
Cost
Let's look at cost first; Just because they are flying taxi cabs doesn't mean everyone will be able to afford them and this is evident to the fact that some people haven't had a single experience of flying in an airplane what will make flying taxi cabs any different and though they are quicker, people will not be excited to pay more bucks than they have been paying for an ordinary taxi. This leaves it to the elite group in the society.
Security
In terms of safety, it's usually hard to move in cars during foggy winter seasons so the safety of passengers could be put at risk in case of flying taxis. It's common for plane clashes during bad weather so it could also be a problem unless the place is so near but that doesn't change anything.
Congestion
On the other hand, congestion could even be a bigger problem. In comparison to airplanes , flying taxis could cause congestion in space which could also a factor for accidents. Planes are really big and carry over 200 people while flying taxis are small so imagine if they are in the same area, it could be problematic
In conclusion, I don't think these type of cars will be a normal view anytime soon unless the public is in with it and its concerns can be dealt with.
Read more Technology News on WeeklyReviewer!