The Best Hidden Gem Golf Courses in the World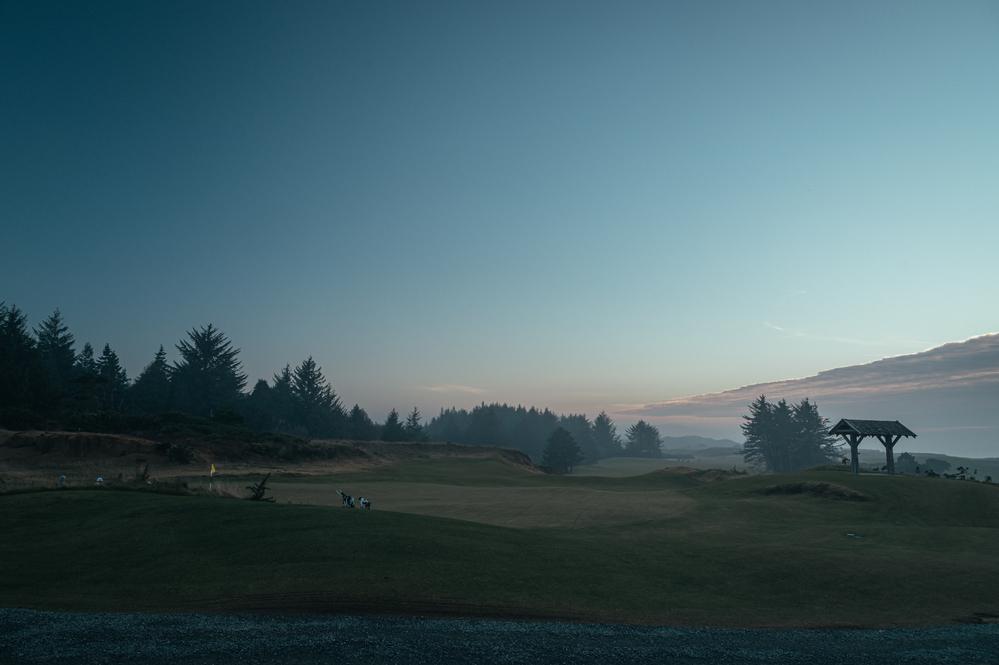 We all know the classic great golf courses, like Pebble Beach, Cypress Point, Augusta National, the Royal St. George's, and a whole lot more than every golfer knows by heart and hopes to one day play on. 
And then there are those golf courses that nobody really knows about, but that just blow your mind when you happen upon them by accident. Those are the courses we're focusing on today. 
We've found 5 of the best-hidden gem golf courses in the world. There are many more than just 5, but unfortunately, we can't discuss them all! So we've chosen these few amazing, less-known courses, which we highly recommend playing a round on if you're traveling to these areas. 
They're all public courses, which means anyone can play a round at any time, unlike exclusive golf courses! 
Bandon Dunes (Sheep Ranch), USA 
Everyone knows about Bandon Dunes' spectacular courses. But we've chosen Sheep Ranch as our first hidden gem because it's been open less than 2 years and is the least well-known of the Bandon Dunes courses – many don't even realize it's there! 
It's the most ocean-exposed course at BD, which also makes it the windiest. You'll be playing quite literally right next to the ocean, with breathtaking views, but the course certainly requires accuracy. 
There are no bunkers on this course, but don't let that fool you—the fairways are tricky and undulating, with large rough patches scattered throughout. Of the Bandon Dunes courses, this is the closest to a true links course. 
Royal Golf Club Agadir, Morocco 
Morocco attracts tourists for a variety of reasons, but golf isn't usually one of them. However, the Royal Golf Club Agadir is well worth a visit, and as a bonus, it's not an extremely touristy club, so you'll get the best of the best service and tranquility. 
It's an intimate little 9-hole course, described as "romantic". You'll find wonderfully undulating fairways hugged by pine and eucalyptus trees, small greens of which some are two-tiered and some are raised, and subtle bunkering. 
It's a delight of a course, and extremely well-priced as well for the quality of the round you'll be getting. 
Ring of Kerry Golf & Country Club, Ireland 
If you're looking for excellent golf, spectacular views, and a worthy way of spending some hours, the Ring of Kerry Golf & Country Club should be on your itinerary. 
Perched above Kenmare Bay, the course offers stunning views and some of the best scenery in the country. Mountains, lakes, and beautiful greenery provide a sense of tranquility as you work your way through the course. 
The course is challenging, featuring many exciting elevation changes, multiple water hazards, and some serious undulations throughout. Interestingly, the Ring of Kerry has 2 signature holes—the par-3 13th and the par-4 14th. 
El Tamarindo Beach & Golf Resort, Mexico 
Located right on the jaw-dropping coastline of Costalegre, this beautiful resort is home to a stunning 18-hole golf course carved out of the natural tropical landscape itself. 
You'll find that fairways are lined with palm trees… Unless they're running along the beach itself. The jungle/beach layout is spectacular and won't soon be forgotten, but you'll need to concentrate to get a good score here! 
The good news is that despite its unpredictable terrain and jungle roughness, the course is good for golfers of all skill levels. Multiple tees make it easy from the start. 
Came Down Golf Club, England 
There's nothing quite so peaceful as the English countryside, and this club is situated right in the middle of it. Views of the rolling countryside make you feel like the real world is far away when you tee off at this course! 
It features a traditional downland layout, which houses several tricky holes. A light breeze always seems to be blowing, so take that into account when you play. 
Golfers of all ages and abilities are welcome, and although some holes are challenging, golfers of all skill levels should be able to play a good round here.
Conclusion 
It's not an easy task to find the best-hidden gem golf courses in the world. These 5 definitely fall into that category, and we highly recommend taking the time to visit them if you're in the area for any reason. 
However, they're certainly not the only hidden gems that are well worth a play. Start here, but do your own research on the places you're traveling to—you're sure to find many more!