Study Results Submitted to ClinicalTrials.gov
The ClinicalTrials.gov results database was launched in September 2008 to implement Section 801 of the Food and Drug Administration Amendment Act (FDAAA) of 2007, which requires the submission of "basic results" for some trials. clinicians, usually no later than one year after your end date (see Primary End Date at ClinicalTrials.gov).
Study Results Submitted to ClinicalTrials.gov after 10 Years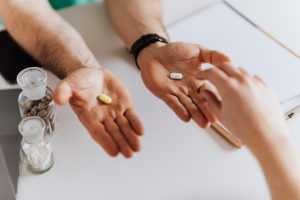 Reporting of adverse events was optional when the results database was first published, but was mandatory as of September 2009. Study sponsor or Principal investigator in standard table format without discussion no conclusions. The information is considered summary information and does not include data from individual patients. The "basic" result information required by FDAAA 801 includes the following:



Flow of participants:

a summary in table form of the progress of the participants in each stage of the study, by branch of study or by comparison group. It includes the number of participants who started, completed, and dropped out of each study period based on the sequence in which the interventions were assigned.




Basic characteristics:

summarized in the form of a table of data collected at the start of a study for all participants, by study branch or by comparison group. This includes demographic data, such as age and sex, and study-specific measures (eg, systolic blood pressure, prior antidepressant therapy).




Outcome measures and statistical analysis:

A tabular summary of measurement of outcome values, by study group or comparison group. It includes tables for each previously specified primary and secondary outcome and can also include other previously specified outcomes, post hoc results, and any appropriate statistical analyzes.

Adverse Events

:

A tabular summary of all planned and unforeseen activities serious adverse events and a tabular summary of planned and unforeseen activities Other adverse events that exceed a specific frequency threshold. For each serious event or other adverse event, the summary includes the term adverse event, the organ system affected, the number of participants at risk, and the number of participants affected, by study group or comparison group.
The final rule for clinical trial registration and reporting of results (42 CFR Part 11), was published in September 2016 and will take effect in January 2017. It extends the scope of the results database to require submission of information on test results of unapproved products and additional information for the synthesis of test results. For more information, also see FDAAA Implementation Regulation 801.
There are no published results.
When study results are not available, the Results tab is titled "No published results." Study results cannot be published on ClinicalTrials.gov for any of the following reasons:
The study may not be subject to the requirements of the United States federal government for the presentation of results. See FDAAA 801 and the final rule: when should I register and submit results?
The study is in progress.
The study is complete, but the deadline for presenting the resultshas not passed.
The presentation of the results information was delayed by the presentation of a certification or a request to extend the deadline for presentation of results. See FDAAA 801 and the final rule: when should I register and submit results?
Read more Science News on WeeklyReviewer!