Microsoft and  Softomotive
There is a strong rumor that Microsoft is in talks to buy Softomotive, without confirming either side, which did not stop Bloomberg from publishing the story, and we are happy to wonder what it could mean.
There are many promising things: for Microsoft, for Softomotive and for the RPA category in general. And it's most likely a good time in a market where fast scanning is the calling card. Smaller, tried-and-tested RPA providers are more attractive acquisitions to fill the functionality gaps.
Microsoft to buy Softomotive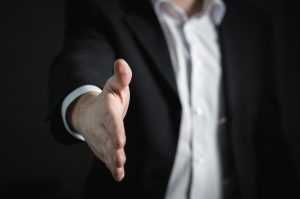 Earlier this year, we thought that no one would buy any of the big three RPA providers when we made the 2020 predictions; then, in a few weeks, when Appian bought Jidoka, we noticed that the smaller RPA sellers are surely acquisition targets.
We even suspected that UiPath was positioning itself to be acquired by MS last year, but it was clearly too strong an investment for Microsoft's appetite, as it looked at the RPA box in its catalog of AI and automation solutions.
However, a Softomotive acquisition, which could fetch a low nine-figure number, clearly shows that MS is serious about adding this much-needed capacity to tackle the space.
In 2018, Softomotive secured $25 million financing (Series A) and we consider that it is not easy to obtain financing these days. Although Blue Prism managed to raise $125 million to strengthen and protect its balance sheet and Kryon recently completed a $40 million Series C. We look forward to more acquisitions to come. So we are not so surprised, and we hope there is some truth to this story.
Microsoft has been late to the RPA party and can easily buy
Microsoft has been talking about RPA during the second half of 2019, on multiple earnings calls and announcing the launch of Power Automate on Ignite. It recently released its Power Automate version of RPA to general availability.
HFS's initial reactions featured Power Automate (RPA) and its overall fit on Microsoft's Power platform. It's primarily what Flow (near IFTTT) was with a bit of screen scraping from the UI for legacy green screens and the ability to record multiple keystrokes or clicks.
We saw assisted automation according to UiPath and Automation Anywhere, but we couldn't help questioning unattended capacity according to Blue Prism at the time and mentioned the need to reach the capacity level of RPA providers.
Softomotive would give Microsoft both served and unattended capabilities, a significant customer base, and real credibility as a smart automation solution.
What Microsoft could gain here with Softomotive (if this goes ahead) is a RPA veteran with roots in desktop automation, with a strong engineering focus and a decent set of assisted (WinAutomation) and unattended (ProcessRobot) capabilities. It has more than 9,000 customers worldwide and is a former Microsoft partner.
For more information on HFS vision of Softomotive and other RPA players, check out HFS Top10 RPA 2020 products. Softomotive demonstrates strong thinking leadership with its "People First Approach" and made an interesting move last year with the launch of Robin, an open source RPA language.
At HFS, we really liked Robin's vision and concept, but we had trouble seeing how people (especially competitors) would be motivated or incentivized to play, and he really needs a lot of developers to be successful.
However, Softomotive is winning the jackpot here and could find many more people across Microsoft's extensive installed base, easily incentivized to ensure the portability and interoperability of RPA using Robin if it becomes part of the Microsoft empire. If Robin proves popular with that critical mass, competitors have little choice but to follow.
Read more Business and Technology News on WeeklyReviewer!