Hummingbirds Cool Themselves To Record-low Temperatures To Survive Freezing Temperatures
We live in an amazing world that never ceases to amaze. Recent research claims Hummingbirds can cool themselves and survive near-freezing temperatures. Hummingbirds cool themselves and lower their body temperature to as much as 33°C as a defense mechanism against the cold. An exciting mechanism that allows the hummingbird to preserve it's body from freezing temperatures.
Blair Wolf, who is an ecologist at the University of New Mexico, Albuquerque says that the tiny birds are very different from other vertebrates and hold some very extraordinary qualities.
How do Hummingbirds survive extreme temperatures?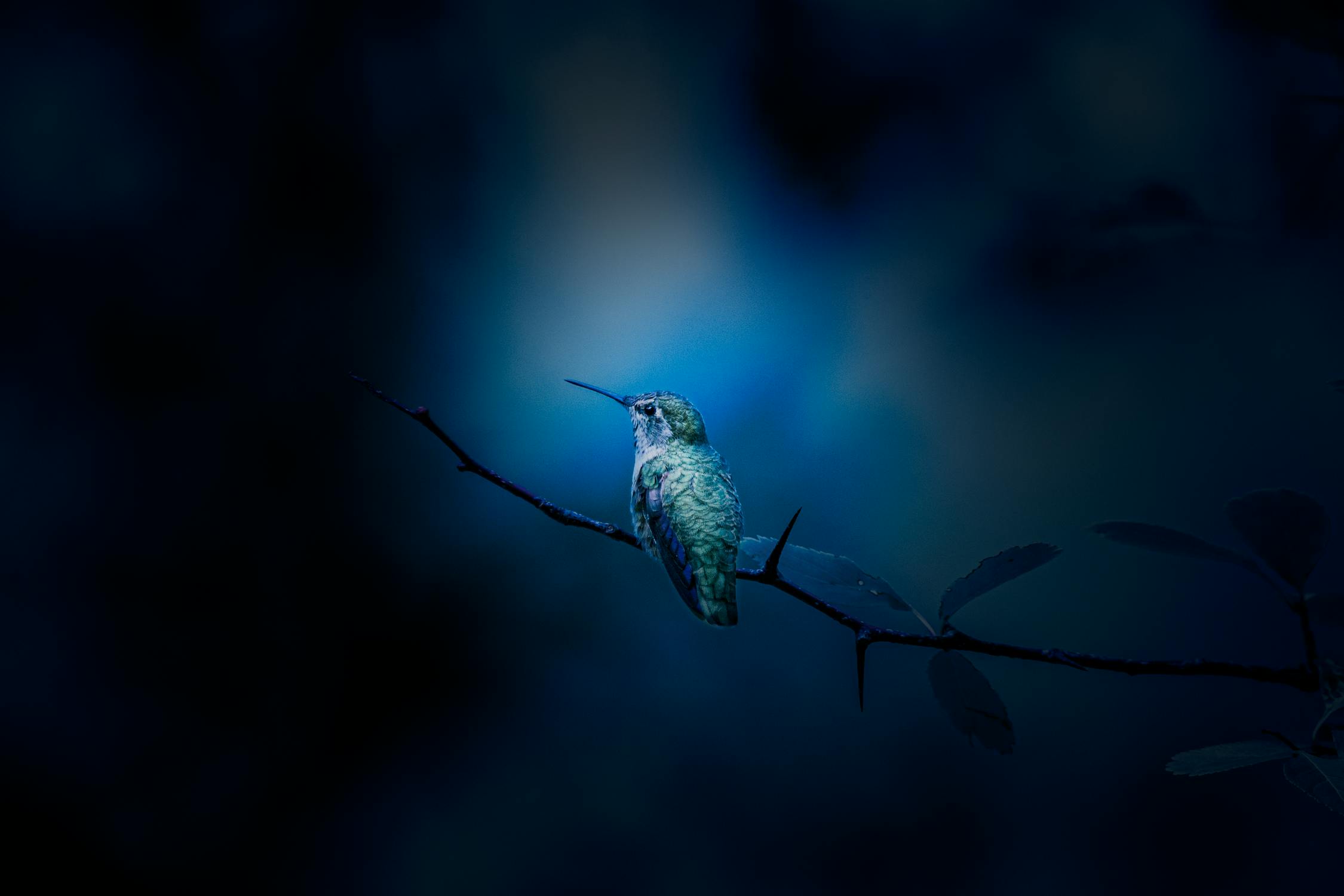 According to Wolf, Hummingbirds have a metabolic rate that is roughly 77 times as compared to that of an average human. He further said that they have the highest metabolic rate for a creature of their size. He also added that Hummingbirds lower their body temperature, which ultimately slows their metabolic rate to 95% protecting them from starvation.
While discussing this new study of Hummingbirds cooling themselves, Anusha Shankar, who is also a physiological ecologist and was involved in the study, termed this trait as an incredible capacity. Shankar also mentioned that when Hummingbirds lower their body temperature they require less energy to keep themselves warm and other metabolic processes.
The study was conducted by Wolf and his colleagues and was reported in 'Biology Letters'. Wolf termed this state as torpor when a bird becomes motionless and unresponsive. In this state, hummingbirds cool themselves to an extremely low temperature that they appear to be dead but when the time comes that can instantly revive themselves warming up their temperature.
The study was conducted by Wolf and his team in 2015. It aims at comparing the utilization of torpor by different species of hummingbird. The team traveled to the Peruvian Andes and captured 26 hummingbirds of six different species. With the help of wire, these ecologist researchers measured the temperature of birds to know when they cool themselves and warm themselves.
After a series of testing and evaluation, Wolf and his team got amazing results showing that not only all species go into torpor but some also reach 3.3C, which is the lowest ever recorded in the non-hibernating species. The average temperature of different species of hummingbirds when they cool themselves was recorded by the team to be of 5C to 10C. Wolf also mentioned that when the hummingbirds lower their temperature their heartbeat reaches to 50 beats per minute as compared to 1000 to 1200 beats when they are in flight.
This was an astonishing discovery by Wolf and his team and can prove to be a breakthrough for future studies.
Read more Science News on WeeklyReviewer!