South Africa has the highest number of AIDS patients in the world; Coronavirus in South Africa could be lethal to at risk HIV AIDS patients. So, in the midst of a coronavirus pandemic, the direction of the country's doctors is clear: systematic detection of HIV-positive people and compulsory treatment of the sick.
As soon as the first cases of Covid-19 contamination appeared in China in December, experts raised the alarm about the possible risks the virus could pose to AIDS patients and weakened immune systems.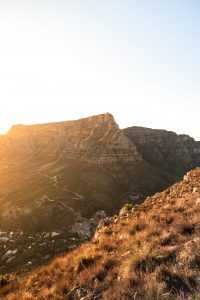 Especially in South Africa, which, according to their estimates, has 7.5 million HIV positive people, a third of whom do not receive antiretroviral treatment because they do not know their status or refuse to take their medications.
The Covid-19 epidemic has spread across the country: more than 1,700 cases of Coronavirus in South Africa, including 13 fatal according to the latest statistics, but for lack of sufficient data, scientists are still cautious about the risks to HIV patients.
In contrast, AIDS patients not treated with antiretrovirals are at increased risk of contracting these infections. "HIV-positive people who do not know their status or who are not receiving antiretroviral therapy may have an increased risk of contracting Covid-19," said Professor Kogie Naidoo of the Center for the AIDS Research Program in South Africa. (Caprisa).
It is more than ever essential to "know your serological status," insists AFP.
Read more World News and Science News on WeeklyReviewer!