Hepatitis C Is Still Prevalent Worldwide
Global Prevalence of Hepatitis C
Hepatitis C, or the Hepatitis C Virus (HCV), is a viral disease predominantly a liver disease; Carriers of the virus are at risk of developing chronic liver disease, cirrhosis, and liver cancer.
The hepatitis C virus (HCV) was isolated in 1989. Before that, we only talked about Hepatitis A and Hepatitis B, an a third unknown virus "non-A, non-B Hepatitis C". This virus currently poses a considerable risk to public health.
A late 2016 study published on PubMed, part of the National Library of Medicine, reported 71 million cases of Chronic HCV, and around 170 million cases of HCV worldwide (also reported by the WHO). This shows clear progress, compared to a previous study published in 2014 of 80 million cases of Chronic Hepatitis C worldwide.
HCV is transmitted mainly through direct contact with contaminated blood. It can infect during a blood transfusion, dialysis, or by reusing poorly sterilized syringes or medical equipment.
It is also transmitted outside of medical circles through the use of contaminated cutting objects, such as hairdressing, pedicure and manicure equipment, but also during excisions and circumcisions. Generally, through contaminated blood. It can also be transmitted sexually in rare cases. So far, no other cause of transmission has been observed. A peculiarity of this disease is the fact that it is asymptomatic.
Hepatitis C in Egypt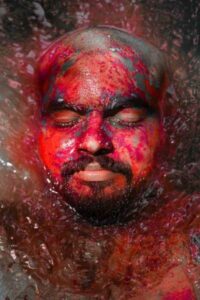 Many people infected with this virus are unaware of their condition, and most who know they are sick when their condition has worsened or by accident. That's why in Egypt the disease is called a "silent epidemic" or a "silent disease".
A recent study published in The New England Journal of Medicine analyzes Egypt's screening and treatment of Hepatitis C cases and their plans. Egypt has distinct experience with Hepatitis C and understands the consequences of improper viral testing, viral screening, and viral treatment.
A study conducted in March 2020, shows how Egyptians responded to the outbreak of Coronavirus, Covid-19, and their perceptions. Not surprisingly, around 86% thought the virus presented a "life-threatening danger". Participants also showed a good understanding of the virus's symptoms and dangers.
Egypt is the country with the highest prevalence of hepatitis C in the world, with 13% of the world population's HCV cases, according to the WHO. The initial cause of its spread lies in the massive treatment campaign against bilharziasis, carried out between 1960 and 1980, and which involves injections.
It is currently established that the syringes used during this campaign were poorly sterilized or not sterilized at all. This would explain why the prevalence of hepatitis C is very high among adults in some rural areas, over 40 years of age.
The results of this study confirm that the first cause of HCV contamination in Egypt lies in the treatment campaign against bilharziasis, without forgetting other less important but probably contemporary causes, such as medical scarification, which we practice, for example, for BCG.
Although the prevalence of HCV has decreased among the age groups not affected by this campaign, it is still very high compared to the global prevalence.
Before the viral agent for hepatitis C was discovered, the Egyptian press had already mentioned the existence of this virus in the country as "non-A, non-B Hepatitis C". During the period 1989-1990, the press made an alarming speech about this new virus that was to be added to others "to destroy the liver of the Egyptians", already attacked by bilharziasis and hepatitis B.
Read more World and Science News on WeeklyReviewer!