Drug Repurposing to Fight Covid-19
In the fight against the new Coronavirus, doctors use medications that were originally developed to treat other conditions, also known as drug repurposing or drug repositioning. The FAMHP summarizes the facts and the measures that have been taken for understanding drug repurposing to fight COVID-19 Coronavirus.
Scientists from around the world and also in Belgium are working on the research and development of new drugs to treat COVID-19 and new vaccines to protect against Coronavirus. The effect of repositioned drugs, or repurposed drugs, is also evaluated in hospitals with severely affected COVID-19 patients.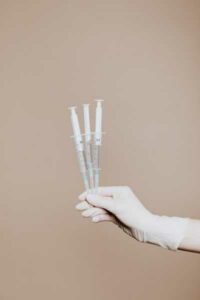 What drugs are used?
The situation changes every day, as does scientific knowledge about possible treatments. Sciensano, the Belgian health institute, regularly adapts inpatient treatment guidelines (link is external) according to new scientific insights.
For now, the main focus is on antimalarial and antiviral drugs used, for example, for HIV. These are the following medications: Plaquenil (hydroxychloroquine), Chloroquine phosphate, Remdesivir, and Kaletra (ritonavir / lopinavir).
For which patients?
Only critically ill and hospitalized patients can be treated with these medications. Good medical monitoring is necessary because there is not yet enough scientific evidence that these drugs are effective against COVID-19. In addition, there are also risks. Therefore, these medications are not recommended for patients with mild symptoms or for preventive use.
For patients who are not hospitalized, treatment is aimed at relieving symptoms, and acetaminophen remains the first option for relieving fever and pain.
Can existing medications be used for a new disease?
There are certain situations in which an existing medicine can be used for a new disease. Compassionate use (compassionate use) or identified medical need (medical necessity program).
We may use emergency medical programs or compassionate use when a patient or group of patients with a chronic, seriously disabling or life-threatening illness cannot be successfully treated.
Clinical trials
Clinical trials are scientific research conducted on humans. (Potential) drug trials are based on the most advanced scientific advances before being made available to the general public. For example, through clinical trials, examinees can access innovative treatments even before they are commercialized.
Off-label use
When used by indication, the medicinal products are used for a different indication (for example, a different condition, dose or group of patients) than that mentioned in the package leaflet.
Therefore, these are uses for which the medicine is not authorized. Doctors have the therapeutic freedom to prescribe medications without indication. However, they should carefully consider this use, particularly on the basis of scientific evidence and potential risks.
Physicians should inform the patient in advance about the use not indicated in the package leaflet and about the possible risks associated with it. Off-label use is not recommended as no statistically relevant clinical data is generated.
Are there large-scale clinical trials in Belgium?
Belgium participates in the DISCOVERY study conducted by the French public research center INSERM. A total of 3,200 patients participate in the study, including 400 Belgian patients.
Are there any risks associated with the use of these medications?
Clearly, much is still unknown about the new use of these existing drugs. Efficacy against COVID-19 has not been demonstrated for any of these medications.
Scientific knowledge increases every day, but small-scale positive results cannot allow unlimited use of these drugs. Also, these are medications that are already used to treat very serious illnesses. Therefore, (serious) side effects and interactions with other medications are known, which means that they should be handled with greater caution.
What steps has FAMHP taken?
Existing drugs are produced for chronic patients with serious illnesses. It is extremely important that the treatment of these patients is not compromised. Therefore, FAMHP has already taken steps to distribute Plaquenil, Chloroquine Phosphate and Kaletra in a controlled way so that they only reach hospitals or chronic patients.
Read more Science News on WeeklyReviewer!