Is Donald Trump Taking Hydroxychloroquine?
Is Donald Trump taking Hydroxychloroquine? Despite recent studies, Donald Trump Recommends Hydroxychloroquine for Covid-19 Coronavirus.
Hydroxychloroquine, a recent contender for repurposed drugs to help treat and prevent Covid-19, has been under scrutiny as of late. A major push from the White House Administration, and mainly President Donald Trump, advocates the open use of Hydroxychloroquine despite dangerous side effects.
On May 18, 2020, President of the United States Donald Trump recommends Hydroxychloroquine as a preventive against the Coronavirus, in conflict with the recommendations of health authorities. "I've been taking it for a week and a half … I'm taking one tablet a day," Trump said in an exchange with journalists at the White House, prompting strong reactions around the world. scientific and political
Trump said he is taking it right now, that he is taking Hydroxychloroquine, an antimalarial drug, that has not been shown to be effective against the Coronavirus, every day for a  2 week course.
"I've been taking it for ten days … I'm taking one tablet a day," said the President of the United States, who was surprised to speak to journalists at the White House. "I heard a lot of extraordinarily positive things" about this drug, he said.
As proof that he was happy with the effect on his audience, the former New York businessman had fun with his announcement to reporters. "I was expecting to see your eyes light up when I said that. Yes, I've been taking it for a week and a half and I'm still here."
However, in late April, US health authorities warned against the use, in addition to supervised clinical trials, of this antimalarial drug to prevent infection with the new Coronavirus. The United States Food and Drug Administration (FDA) has advised against its use "outside of a hospital setting or clinical trials, due to the risk of heart rhythm disorders."
Donald Trump Recommends Hydroxychloroquine for Covid-19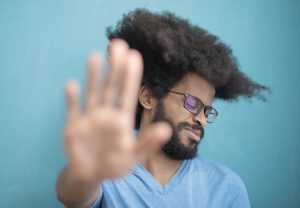 For several months, the White House Administration and Trump have been very excited about the possible effects of this drug to fight the new Coronavirus. Nearly every press meeting in May you'd see Donald Trump Recommends Hydroxychloroquine for Covid-19.
"It's very exciting. I think it could be a game changer. Or maybe not. But from what I saw, it could be a game changer," he said in mid-March. Choosing to use this medication as a preventative. "You'd be surprised to know how many people are taking it, especially those on the front lines. Before they get it (the virus)," he explained.
"It won't hurt me," he said. "It has been used for 40 years for malaria … Many doctors take it." The White House tenant also said he "had no symptoms" of the Covid-19. He said they tested him very regularly and that all his tests so far had been negative. However, several of his advisers have recently tested positive, as have those close to his vice president, Mike Pence. For this reason, the two men limit their contacts to the strict minimum.
More than 90,000 dead in the United States
The president of the first world power stressed that taking Hydroxychloroquine was a personal initiative, but that he had obtained the green light from the White House doctor. With the Republican billionaire, it was concluded that "the potential benefits of this treatment outweigh the relative risks." Without confirming that Donald Trump was taking the drug, or even admitting to having prescribed it.
On the other hand, for Dr. Matthew Heinz, who worked on the Ebola response in the Obama administration, it is, compared to Covid-19, "reckless" encouraging anyone to take "hydroxychloroquine or any other drug whose effectiveness has not been proven. "
When asked by CNN, Nancy Pelosi, the Democratic Speaker of the House of Representatives, said that "it was not a good idea." "He is our president and I would prefer that he not take something that has not been approved by scientists, especially in his age category and, say, in his weight category, called morbid obesity," she added. Chuck Schumer, leader of the Democratic minority in the Senate, denounced "dangerous" statements. "It gives people false hopes … and may even put them at risk," he said on MSNBC.
Chloroquine and hydroxychloroquine, a derivative of the former, have been used for years to treat malaria, certain autoimmune diseases, such as lupus and rheumatoid arthritis. But according to a study published ten days ago in the New England Journal of Medicine, the administration of hydroxychloroquine did not significantly improve the condition of severely ill patients with coronavirus.
At the same time that the American president made this statement, Johns Hopkins University announced that the United States had crossed the 90,000 mark linked to Covid-19 on Monday.
Several weeks ago, the White House tenant had already shocked the medical profession when he suggested that disinfectant injections into the lungs could "clear the virus in a minute." "I have the impression that the disinfectant also destroys the virus.
So maybe it should be injected into the body, as a kind of lung cleansing, for example. Surely you will have to go to doctors for that, but it seems to me an interesting idea" he said. A suggestion that had caused an uproar at the same time as an avalanche of these products on supermarket shelves, despite the doctors' warnings What the US President has not realized is that lupus patients who need hydroxychloroquine have less supply because of Trump.
Donald Trump Recommends Hydroxychloroquine for Covid-19 Coronavirus which many see as an attempt to calm fears and push alternative solutions. Unfortunately, it sets a dangerous precedent and still leaves much room to question why Donald Trump Recommends Hydroxychloroquine for Covid-19.
Just as the President made this unexpected announcement, Johns Hopkins University announced that the United States had crossed the line of 90,000 deaths and 1.5 million cases of COVID-19 on Monday, saving an additional 10,000 deaths from the new Coronavirus in one week.
The 80,000 mark was crossed last Monday, and the 50,000 mark just over three weeks ago on April 24. The United States is now the epicenter of the pandemic. However, taking into account the size of their population, countries such as Belgium, Spain, the United Kingdom, Italy, France and even Sweden have more deaths per million inhabitants.
New York State alone accounts for nearly a third of reported deaths in the United States, with more than 28,300 disease-related deaths, according to Johns Hopkins University.
The United States is expected to reach some 112,000 deaths by June 6, based on an average of 20 epidemiological models produced by researchers at the University of Massachusetts. Nearly 11.5 million tests have been conducted in the country, according to Johns Hopkins University, and some 272,000 people have been declared cured.
The new coronavirus pandemic has killed more than 316,000 people worldwide since its inception in December in China.
Read more Science and Political News on WeeklyReviewer!