The spread of COVID-19 over the last 6 months rushed the need for a Coronavirus Vaccine.  How do Scientists choose the best Coronavirus Vaccine?
The new coronavirus 2019-nCoV epidemic, with an increasing number of cases in China and 24 other countries, worries many people. As of February 6, there were 28,200 confirmed cases, with 565 deaths, including a first one outside of China in the Philippines.
On January 30, the World Health Organization (WHO) declared that the epidemic was now a public health emergency of international concern.
In light of these events, health experts around the world are now divided on whether the outbreak of the disease will cause a pandemic or whether we can contain transmission of the virus.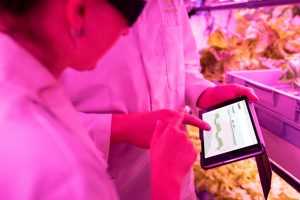 This brings us to the scientists and experts who are putting all their efforts into combating this public health problem. While some focus on treating patients with new or known therapies, others seek to curb transmission between individuals by developing a vaccine. Fortunately, the lessons learned from the Ebola epidemic in West Africa in 2013-2016 help accelerate vaccine development, without compromising its safety or efficacy.
Of course, it is essential to acquire more knowledge about this new virus, especially about its origin and the reasons why transmission between humans seems to be more efficient than with previous coronaviruses.
The Vaccine Race
The Coalition for Epidemic Preparedness Innovations (CEPI) is an international non-profit organization dedicated to accelerating the development of vaccines against emerging infectious diseases. On January 23, he announced financial support to three institutions for the development of a 2019-nCoV vaccine.
These are Inovio Pharmaceuticals Inc. with its DNA-based vaccine platform (United States), the University of Queensland with its molecular clamping platform (Australia), and a partnership between Moderna Inc. and NIAID with its mRNA-based platform (United States).
On January 31, CEPI also announced an expanded partnership with Curevac, a biotech company, to adapt its RNA-based platform to this new coronavirus. Just four days later, CEPI launched a call for bids to any organization that meets its criteria and has a platform that allows a quick response for the design of new vaccines against 2019-nCoV.
Johnson & Johnson also said it wants to participate in vaccine development through its adenovirus-based vaccine platform. GlaxoSmithKline, another large pharmaceutical company, recently announced a partnership with CEPI to offer access to its adjuvant-based platform to anyone who wants to use it (adjuvants are components that are added to vaccines to stimulate immune response)
Finally, the University of Hong Kong added his name to the list, saying he already had a Coronavirus vaccine, designed from a modified influenza virus vaccine.
One goal, several paths
But what are these different platforms? Why are so many different organizations working towards the same goal of developing a single pathogen vaccine? Wouldn't it be easier to combine all these efforts instead of trying different approaches in an apparently random way? The answer to these questions is far from simple.
Vaccine platforms are tools that scientists can use to develop a new vaccine, using an approach similar to those that were previously successful. For example, one of the best known and simplest approaches is the inactivated virus platform.
Here, the pathogen is safely amplified in the laboratory, killed, and then administered as a vaccine. In general, these platforms, while using different methods, have the same goal: to train the immune system of the vaccine recipient to quickly recognize a pathogen.
So why are there so many different platforms? Each has advantages and disadvantages. Some facilitate mass production, others are known to cause fewer side effects, and others are simply better at training certain aspects of the immune system.
Our immune system has two lines of defense, the innate and the adaptive. The innate immune system is non-specific and provides immediate, but limited, protection against an intruder in the body. The adaptive immune system, on the other hand, targets a specific pathogen, but it takes time to develop.
21 to 28 days after infection, or vaccination, are required to achieve full effectiveness. Furthermore, the adaptive line of defense can be subdivided into what we call humoral and cellular immunity.
Read more World News and Science News on WeeklyReviewer.