Ebola in Democratic Republic of Congo
No new cases of Ebola in Democratic Republic of Congo have been reported since February 19, but the World Health Organization (WHO) must wait 42 days without new cases to officially declare the end of the epidemic. The WHO regional director, Dr. Matshidiso Moeti, declared on Twitter "cautiously optimistic" regarding the imminent end of this epidemic, officially declared on August 1, 2018.
Read the latest case of Ebola in Democratic Republic Of Congo reported by WHO on April 10th in the City of Beni, a new case of Ebola in Democratic Republic of Congo.
We also learned that the last patient left the Ebola Treatment Center (ETC) in Beni on February 3, the last affected area in the eastern Democratic Republic of the Congo. It is a woman, Masika Mawasu Semida, who thanked the health personnel when leaving the CTE.
Cases of Ebola in Democratic Republic of Congo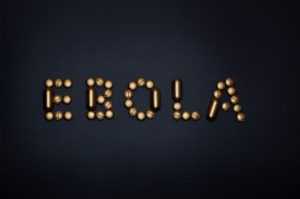 With 2,264 victims, the tenth Ebola epidemic recorded on Congolese soil since 1976 is the second most serious in history after the one that affected West Africa in 2014 (more than 11,000 deaths, mainly in Liberia, Guinea and Sierra Leone). In the DRC, almost 320,000 people have been vaccinated. The WHO turned this epidemic into an international health emergency in July 2019, when it threatened neighboring countries (Rwanda, Uganda).
"The measures that we have taken to combat Ebola are the same that we have taken against the coronavirus, namely hygiene and hand washing," says Congolese professor Jean-Jacques Muyembe, head of the anti-Ebola response. With Ebola, it was also necessary to overcome psychological and cultural resistance: denial of the disease, refusal of vaccination, hospitalization of family members, safe burials …
"Ebola epidemics have allowed (African) countries to have a foundation on which to build for Covid-19 readiness," said WHO director of emergency programs for Africa, Michel Yao, accompanied by AFP in Dakar . He cites the establishment of systems to detect suspicious cases at the borders, through a temperature measurement and the installation of isolation and treatment structures at airports.
"The ministries of health now have the obligation to apply the International Health Regulations (IHR, which dates back to 2005), that is, to be able to track epidemics and cases early, through the ministry, at the WHO level," he said. at RFI the director of international affairs of the Pasteur Institute, Pierre-Marie Girard. "With the Ebola epidemic, we can assume that health systems, platforms for cooperation and communication, and case monitoring have been developed," confirms Dorian Job, a Dakar-based physician who is responsible for MSF programs in Burkina, Niger, Nigeria and Cameroon. "There is better monitoring, better monitoring and it will certainly help," he adds.
To date, the DRC is not officially affected by the global spread of the coronavirus. On the contrary, the country has suffered a serious measles epidemic with 6,362 deaths registered since January 1, 2019.
Read more World News on WeeklyReviewer!