Abusive door-to-door sales, fake police, miracle products or paying travel certificates; Criminals take advantage of the fear of the Coronavirus. In general statistics, as elsewhere, the elderly are the first targets. Since first appearance of Coronavirus cases, law enforcement have noticed Coronavirus scams or scam attempts are on the rise.
Beware of Coronavirus Stimulus Check Scams, a recent problem in the US. Some tips to avoid Coronavirus stimulus check scams and using the IRS system can be found directly on the FTC site.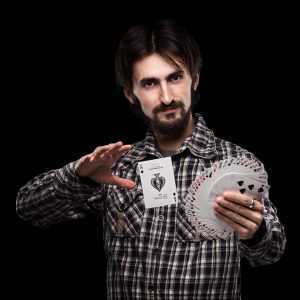 Fake police
Scams are reported in various sectors of the "fake police" that carry out operations to control travel certificates (or travel documents) and ticketing. When in doubt, know that any police officer, in uniform or in civilian clothing, should identify their badge number or police identification so you can confirm them with their station or your local police department.
To consult, in case of doubt, you can dial the number of your local police or send a report on the platform of the general inspection of the national police. Simply put the phone on speaker and ask the 'officer' to confirm their identity with their station.
Telephone scam
The police warn of an increase of phone scams, related to the Covid-19. One common example:
They call people and pretend to be police, make them believe that their bank details have been hacked by an individual in police custody, but that due to confinement, officers must take the report by phone. This is when they ask for your bank details: bank card number and security code.
The police will never call you directly to ask for your information. More over, if you're receiving any call claiming to be a government organization like the IRS, Local Police or Internet Service Provider, you should assume it's a scam and hang up.
Real agencies won't contact you by phone, unless you call their number. Because scammers call, agencies like the IRS make an effort to not call (so you don't take them for scammers).
Beware of miracle products
Malicious companies or individuals seek to take advantage of this devastating situation. It often happens on the Internet and it is often the elderly who are the most vulnerable. Coronavirus scams mainly run off miracle products that promise cures, treatments and prevention of Coronavirus.
Criminals do not hesitate to make us believe in cures, with "miraculous" offers for objects that are supposed to fight the virus, even to cure the disease: air purifier, lamps, food supplements or essential oils, there is no end.
But the authorities have been clear: any presentation of products (food or not) that claim to protect or cure the Coronavirus is a misleading business practice.
Exams and decontamination
State services also require the utmost caution with regard to offers for the detection of Coronavirus. We remind you that there are no kits available for people to date. Coronavirus testing kits are only available to health workers and medical authority that can perform tests.
Therefore, any offer that offers you evaluations or Coronavirus testing kits, even if it appears to be coming from state services, is a scam.
Coronavirus scams that offer you testing kits not only risk delivering you a product, that will not work, and charge you precious money you need during the outbreak; they collect your information and further prey on you and people around you.
Some direct sellers also offer to decontaminate homes. Sometimes they threaten you to call to make an appointment or to move. They claim that this decontamination would be mandatory. It's false. It is a horrible scam that could allow unwanted strangers into your house.
Drugs and masks
Attention, also to those who promise masks or hydroalcoholic gel delivered to you, in record time, it is suspicious. Medical grade masks, although available, are in desperate need by medical professionals.
The same vigilance is required in the face of offers of medicines or drugs intended to combat other diseases such as malaria or HIV. There is no proven drug for the Coronavirus and taking medication for other diseases could prove fatal.
Buying any drugs online, outside of a prescription, is not only illegal but also dangerous to your health. The same for paracetamol, whose online sale is suspended.
Read more Dive Deeper News Reviews on WeeklyReviewer!