Apple is one of the most high-profile retail stores all around the world. But due to the COVID-19, it has closed all its stores in countries where there is the spread of the virus. The countries included China, Italy and a few other countries, for which Apple stores will be closed. Apple stores closed in China until further notice.
Though Apple recently announced they will be opening their first store outside of China. The CEO of the company said that they are contributing in this time with the world and they found that the best way to reduce the effect of virus transmission by keeping social distancing.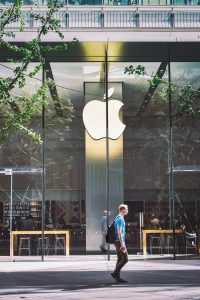 The online stores are operating during the COVID-19, and if customers want to support, they can seek support through Apple.com. Moreover, the employees working with them will get their salaries as they are affected by the closing of stores.
They care for the employees, and anyone among them suffering from the COVID-19 should keep themselves in self isolation, or look after the loved ones suffering from it. The company has promised to donate around $15 million to the COVID-19. And for the employees, if their position is like they can get the work at home, they will surely assign the task.
The outbreak is spreading to other countries; that's why the company has decided to close the stores outside China. They were saying to reopen the stores in the US and other states on 27th march and now speaking to remain closed until the further notice.  It has closed all the stores in the US and Italy as the cases are more in these countries.
But the good NEWS is the company has reopened 42 stores in China because there is no new case we heard after the 17th march. The company is now satisfied and opened its stores. Moreover, the company has thanked the Chinese government for taking control of the Coronavirus.
Cook said recently
"Though the rate of infection has dramatically declined, we know COVID-19's effect is still being strongly felt. I want to express my deep gratitude to our team in China for their determination and spirit,"
The apple family thanks the entire doctors, nurses, public health experts and researchers globally.
Read more Business News on WeeklyReviewer!