A brief introduction to smartphone photography
What is smartphone photography?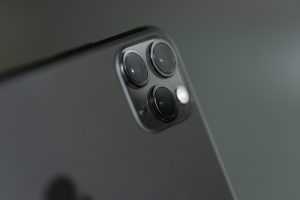 Smartphone photography is taking of pictures using a phone and it doesn't matter which type of smartphone device you're using. Both android and apple device have the same features and all do take good pictures and this is mostly to a person who is into smartphone photography.
Check out some of the Best Smartphones on Amazon with some of the best Smartphone Cameras out there.
Importance of smartphone photography
Smartphone photography can build ones fundamental skills, like one learn how to take different pictures in different angle/ position and can be able to bring out one of the best pictures after proper editing them.
Helps one connect by sharing the pictures he/she has taken with his phone, that's why you find different images in social media platform shared by different people in their pages. They do make sure to share good pictures of their surroundings or their travelling adventures using cool pictures from phones.
Helps one to choose exactly which phone he/she wants and that is if one is into smartphone photography. By choosing which phone you want and its cost, for a good pictures you have to opt for expensive phone because those features are designed to facilitate your smartphone photography skills and cheap phone cannot give you to your expectations.
What one consider from smartphone photography perspective
Operating system and device capability; here no one wants to have issues while taking good picture so one has to choose a smartphone with good operating system and its device capability are effective, this will enable you to take nice pictures.
Storage space; with this advancement of technology good smartphone brands have come up with good storage for your images to be stored for a long period of time and very secured without fear of losing images, just to store a new picture because of lack of space in the phone. Most of good smartphone have more than 32 GB to 128 GB and this phone like iPhone, Samsung galaxy, realme6 and others this smartphones contains the best storage space.
Video quality; who want to take pictures with poor video quality, and this is possible if you have a good smartphone to take a good pictures, and for someone who wants to share with others his talent on smartphone photography need to have that smartphone which can facilitate his talent. A good smartphone need to have vide quality of 1080p, and this shoots in faster speed with high quality of (4k) resolution, and you easily take video of your adventures without worry of poor product at the end of the day.
Image quality and mega pixels; any phone without a good image quality and mega pixel that can show good images then it's to worthy your smartphone photography skills. For a good image quality and mega pixel the smartphone has to have 3.1 megapixel so phones like iPhone, Samsung and huawelp10 has 12 mega pixel to 20 mega pixel, and the format of image only appear in three format JPEG,RAW and HEIC this helps you get good images quality.
Read more Technology Reviews and Mobile Phone Reviews on WeeklyReviewer!