3 Ways How People Cheat Netflix – How to get Free Netflix
Tired of spoilers from your co-workers and friends? Netflix is here for you and all you need is a glass of wine and popcorn whatever snacks you think of for a movie night. It's all good until you remember ugh! I didn't pay for the monthly subscription.
Yeah painful right? More painful if your ex has changed the password and you can't binge watch your favorite crime documentaries again. But worry not! We've compiled the 3 ways how people cheat Netflix, i.e. How to get Free Netflix!
A person just wants to stay updated with anything that shows up and sometimes good things come with a price and so does Netflix. Times are changing and the economy doesn't stay still so do the prices. Let's get down to some common ways people have cheated their way into a free life of unending movies and shows.
3 Ways How People Cheat Netflix – How to get Free Netflix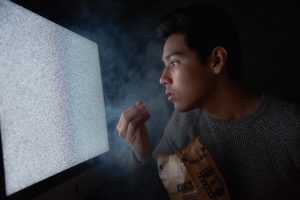 One: free trial period
Not everyone is willing to pay $9 or $16 per month just to be subscribed to their favorite shows. One thing you've got to love about Netflix is the one month free trial period. Viewers have an access to all features without a penny. This is totally legal because you've got to taste the goods before you finally buy them so why not? The thing is users or we could call them freeloaders take it to a whole new level.
Signing up for the free trial multiple times so they could easily enjoy for some good amount of days before Netflix catches on. It could be tiring to do the same procedure every single time but at the end of the day it pays off. A person can easily sign up with multiple cards that he owns. It could be visa gift card, credit card or PayPal you name it.
Two: Anecdotal password sharing.
Hey what's your Wi-Fi password? More like it. Netflix allows multiple people to access an account using one subscription according to their terms of services. During a sleep over not everyone is interested in the same show and with the subscription, they could log into Netflix and watch different shows at the same time.
The people leeching on one subscription could do their own listing different from the main subscriber making it easier for him not to get weird recommendations of shows he doesn't even bother watching. This is one of the most common methods, due to for different profiles on one account. This method is proving to bring in loses as it's reported in an article by the Atlantic that out of 33 million customers who use Netflix globally, 1o millions of them are watching it completely free.
Three: Phone or Cable Company
This is give and take kind of way. You need a new phone then chances are you could get a free Netflix account that depends on where you are buying from. This introduces you to a world of unending movie streaming but keep in mind to opt for a plan that requires a credit check or prepaid plan. T-Mobile, Verizon are some that offer free Netflix but they all come with their own terms and conditions but isn't better than to pay monthly.
Read more Technology Reviews on WeeklyReviewer!