10 Crazy Truths About The Private Prisons Industry
Private prisons are a growing industry in the business world. A tragic truth, but private prisons dominate a huge market of the workforce and receives massive payouts while working with the government. Today you'll learn 10 things you didn't know about private prisons and how they function within the US.
First, let's talk about what a private prison is exactly. A private prison is simply a prison owned and run by a third party, contracted by the government agency. Because prisons operate with courts, hospitals and law enforcement, they are required to pass certain standards and maintain records for the government. Does that force them to? Do private prisons have the oversight required from the government to make sure? The private prison industry is actually quite controversial.
A strong argument in support of these industries is that they save money. The contract between the private prison industry and the government is profitable both ways. One could argue that the government is rightfully employing private prisons as contractors. Private prisons are also known as for-profit prisons; private prison industries generally enter into the contractual agreements with government agencies, and these government agencies pay a per day, per annum, or monthly rate for each prisoner in the facility that is given by these private prison industries to the prisoners. The government keeps a standard cost per prisoner, and prisons need to simply meet their needs under that budget. Simple, right? Wrong.
What we've noticed in the US is that private prisons, or for-profit prisons, tend to focus heavily on increasing the number of inmates in their prisons. The more prisoners incarcerated, the more they earn as a business. We see private prisons go to great lengths to add more cell blocks, new prisons and sections built to hold more prisoners, and even cut costs in prisoner healthcare, food and overall basic prison needs. This system was left to it's own devices, and although provided a brief respite for the government, has grown into a raging fire of an issue. Private prisons are not in governmental control, and offer a great ethical risk to the profiting off the incarceration of others.
Private prisons in the US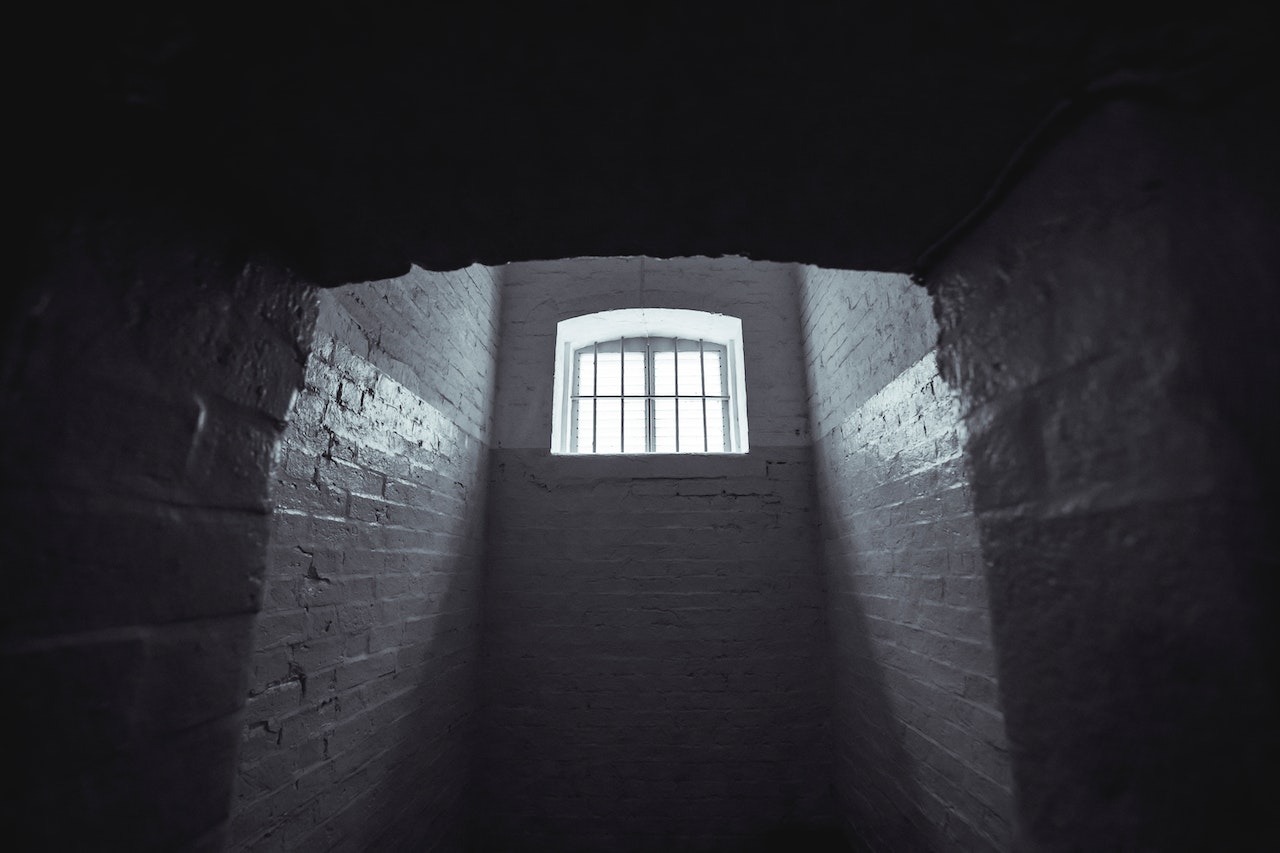 There is a long history of the US federal and state governments contracting out specific work and services to private firms like food preparation, medical treatment, and transportation of prisoners. But after 1980s, the increasing rate of prisoners due to the "War on Drugs" proved very problematic. Hence, private prisons in the US were born. A need for services, and enthusiastic businesses in the 80s jumping to action. Adding them all together, private-sector involvement moved from the simple contract of food and transportation services to a more complete management of the prison process.
In the modern era, private prisons in the US first emerged and established itself in 1984, when the Correction Corporation of America (CCA), which is now known as CoreCivic, was given a contract to take over a facility in Shelby County, Tennessee by the American government. However, in 2017, after the steady growth of this private prison industry, the number of prisoners held in these private prison industries declined modestly, and it continues to represent a small number of prisoners out of the nation's total prisoners.
Here are ten things you did not know about private prisons in the US:
Private prisons are money generators: Private prisons cannot run without corporations. The only goal of these corporations is to make money by hook or by crook. To achieve this goal, they receive a stipend from the government. The government can pay this in several ways. It can be paid monthly, annual basis, or daily basis, or sometimes it is paid based on the number of prisoners contained by the prison houses.
Higher likelihood of endangering prisoner rights: In a review by the DOJ, 2010 to 2014 showed a higher inmate-to-inmate assault and inmate-to-guard assault than federal prisons. In fact, prisons hav
The financial cost of prisoners can be high too in private prisons:The private prisons came to be seen as a quick solution to the problem of overcrowded and understaffed public prisons. Private prisons make 7.4 billion US dollars per year. Many private prisons own REIT Real estate investment trusts for many companies to invest in, though social responsibility and an overall awareness of the consequences offers pushback.
Private prisons are only profitable to the companies that build them, not society: Private prisons are only beneficial to the companies that build them because the companies that build and run private prisons have the only financial interest. Consequently, there is a rapid increase in the suicide ratio in these private prisons. Prisoner welfare is not something on the top of their list to spend on.
Bail bond companies make a significant profit from private prisons: These companies force people that are awaiting trial (pretrial) in court to pay bail to get out of jail. They also have a financial interest and make a considerable amount of money from these private prisons. With around 10 percent interest, insurance companies make money off pretrials.
Judges have taken bribes from private prisons to send them inmates:As mentioned earlier, all people have a financial interest, some judges not all, take bribes from these private prisons to send the prisoners in these private prisons industries. So, judges take money from these industries as a bribe, and these industries take money from the government to look after these prisoners.
Private prisons are a Billion-Dollar labor industry: These industries not only take money from the government but also take a lot of labor from these prisoners and earn a lot of money. In fact, Obama had begun the process of moving away from the private prison industry, but Trump's administration did a full 180, and managed to heavily support the industry, claiming it a necessity.
Stock in the two largest private prisons industries went up 140 percent when Trump came: Tell me how private prisons can support and receive support from a presidential candidate. Private prisons can privately donate to campaigns, and support their cause through a monetary donation. Read American Progress' report and analysis on private prisons.
Prisoners need to eat, and companies do not want to pay: There is a clear danger to prisoners physical and mental well beings when they are treated no more than cash cows. Private prisons contract out food and catering companies, and other contractor work. Often the quality and quantity of necessities is based of the private prison's costs and desire to pay.
Private prisons make some shady contracts with the government: Some private prisons make suspicious contracts with the government. Mostly labor, the government often focuses on the free and unbridled workforce. Good examples are laundry and fire management.